Marie is one of the first book bloggers I followed when I revamped Perspective of a Writer and focused on books last year. She inspired me due to her love and passion for contemporary YA books and MANY of the ones in that genre on my TBR are due to her reviews! I consider her my YA contemporary EXPERT.
In 2018 I made a goal to seriously read down my TBR with my Moody Reading Challenge! In preparation to make my contemporary list I asked Marie what her ULTIMATE books would be… then I realized that if I needed a list like this then maybe others did to, hence this guest post…
THANK YOU MARIE for sharing this with us all, we highly value your opinion!
It's not a secret: YA contemporary is my favorite genre of all times. I am not sure why or how this happened, but it slowly gained its place at the very top of my list. If I need to find emotions, characters to relate to, incredible relationships and so on… my thoughts will always go towards contemporaries.
Whether you are looking for books to destroy your feels, amazing characters or just want to take your first step into Young Adult Contemporaries…. I have the perfect ultimate list set up for you.
Without further ado, here is my ultimate YA contemporary list. Some amazing books might be missing from here – I might be a massive lover of the genre, but I unfortunately haven't read all of the books in the universe just yet. Feel free to add in your own recommendations!
I'll Give You The Sun was one of my very first recommendation thanks to book blogging. I fell in love with this gorgeous story about twins, family, love, art, told with gorgeous and unforgettable prose.
---
I'll Meet You There is a raw story with incredible character development, a very realistic relationship and one that will surely bring you ALL the feels.
---

Alice Oseman is one of these way too under the radar kind of writers. As a young adult herself, she knows how to write teenagers' struggles brilliantly. Radio Silence is a must, tackling school pressure, fitting in, with incredible friendships and characters.

Morgan Matson is a must-read author for me. She is also the queen of summer contemporaries. In The Unexpected Everything, you will love the main characters' growth, incredible family ties and friendships and a slow-burning relationship with…A WRITER.
I am biased and know this book has conflicted reviews, yet… it's an ultimate contemporary for me. Boarding schools, teenagers questioning life, pranks, friendships, sex, this book is just my favorite of all time.
This book has become one of the classics of YA contemporary in a little more than a year now. This coming-of-age story with relatable characters, amazing friendships and family ties and questions of identity and sexuality is guaranteed to make you smile.
If you are looking for a sweet read, this series is the one for you. Lara Jean is one of the most realistic teenagers' voices in YA contemporary AND she loves baking. What more do you need?
---
The book that made a bang in the YA community couldn't NOT be on this list. This incredible, powerful debut showcasts diverse characters and speaks out loud about racism and discrimination issues. It's a must-read. A MUST.
This book was so, so, so adorable. It had me smiling from page one with its endearing, awkward characters and well-developed relationship. An incredible debut to warm your heart.
This book is, for me, a classic as well. With a socially awkward main character, it tackles issues of friendships, identity, fitting in, as well as deep and harsh themes of childhood trauma. It's a beautifully-written book that will stay with you and make you feel all the hurt.
There would be so many books to talk about in an ultimate contemporary list, but I need to stop there for your sanity….and your already GIGANTIC TBRs.
Still, I will have honorable mentions for the amazing A List of Cages, by Robin Roe, It Only Happens in the Movies by Holly Bourne, Far From The Tree by Robin Benway, Queens of Geek by Jen Wilde, Under Rose-Tainted Skies by Louise Gornell.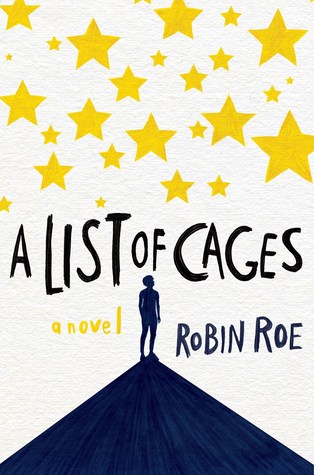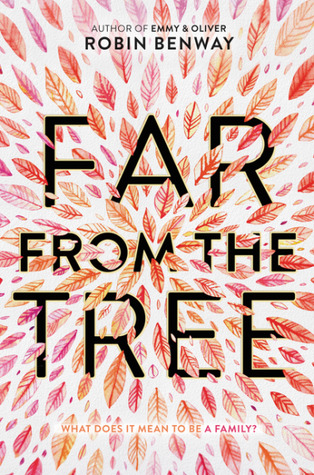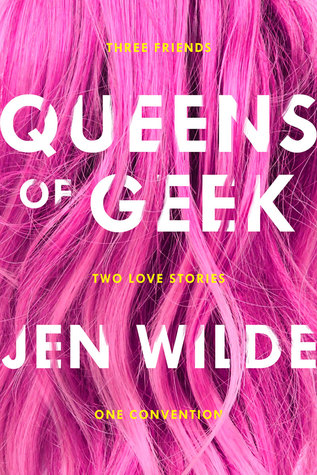 Someone stop me now. I just can't stop. I love contemporaries way too much. What are some of your favorite YA contemporary books? Do you have any suggestions to add to this ultimate list? Let me know!
What an incredible ultimate list… THANKS AGAIN Marie! It was a blast having you on my blog!
Please share this on social media so everyone has a chance to check out Marie's ULTIMATE in YA Contemporary.

Do you have any YA contemporary books to add to this ultimate list?
I know that I found a couple YA contemporary books that were NOT on my list… AND I was shocked to see two that I've already read!! (The Lara Jean series and I'll Meet You There, both which I enjoyed.) I'm going to have to go with a list longer than 12 for my YA contemporaries… Do YOU have any to add?

Thanks for Reading XOXO