So yeah, I normally DO NOT participate in readathons… NOT because I don't like them but because I normally have a lineup of books that must be read that are hard to shoehorn into a readathons fun prompts. BUT my good blogger friend, Jackie B @ Death By Tsundoku and her friend, Ottavia @ Novels and Nonfiction have provided the SIMPLEST readathon ever PLUS a giveaway for participants!!
---
So I am one of those people who rebel very quietly… shhhhh, it is not the 20th yet but this is the free day I have for this post so it will have to be a little early… If you want to know how it works just click on one of the lovely blogger's posts above to get all the dirt!
Hopefully by Monday I will have read 5 or 6 of my proposed 10 books for the month (see above the books I had half finished when I wrote this post)… I find it hard to squeeze in more than that with my schedule and I have been in a bit of a reading slump *sobs softly* My goal then is to get a serious head start on the last 5 books I will read for the month!! I don't know if I will finish any of them… hopefully at least 1?! Okay, pushing for 2 with the hopes of finishing all 5 before November 30th!
Below are the books I'm looking to read… Wish me luck!!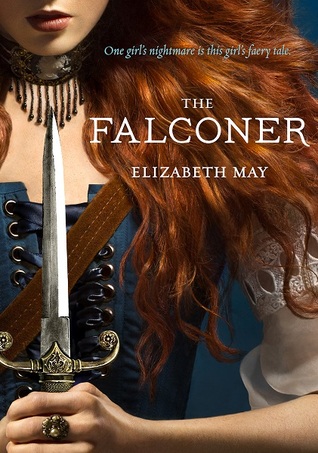 ---
My Backlogged Published ARCs Pick for November
The Falconer
by Elizabeth May
The first book in a series with book #3 published in 2017… Edinburgh, 1844. Lady Aileana Kameron, the only daughter of the Marquess of Douglas, has everything a girl could dream of: brains, charm, wealth, a title… but she ALL she wants is to slay the faery who destroyed her mother. A rare ability to sense the faery race, a knack for inventing tools and weapons and with the aid of a mysterious mentor she'll do something about that faery problem…
Steampunk, faery race and a historical time period… sounds like a magical combination to me!
---
Read for Review Series: Wyrms of Pasandir #2
The Pirates of Brisa
by Paul E. Horsman
After Eskandar liberates Kalbakar Keep with his new friend broomrider girl Kellani, and the other skilled kids they'd befriended along the way he learns what he must do for his future. As a Wyrmcaller; a person of great magic, a speaker with wyrms, and the defender of Bodrus the Sleeping God he must fight off an ancient lich lord with an army of mad minions, aided by the jinn and a bunch of pirates. This will take all the friends he's got…
A mini-dragon, an eclectic group of talented teenagers and some fun and crazy magical adventures all make this a sequel I'm pleased to dive into!!
---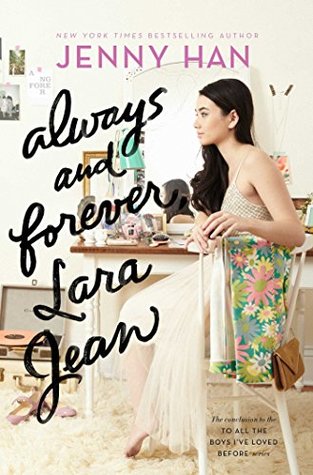 Finish A Contemporary Series
Always and Forever, Lara Jean
by Jenny Han
Lara Jean is having the best senior year. And there's still so much to look forward to: a class trip to New York City, prom with her boyfriend Peter, Beach Week after graduation, and her dad's wedding to Ms. Rothschild. Then she'll be off to college with Peter, at a school close enough for her to come home and bake chocolate chip cookies on the weekends…until she gets some unexpected news.
I'm sad and excited to read the last book about Lara Jean. I expect her to grow up and be a young adult and embrace the changes coming…
---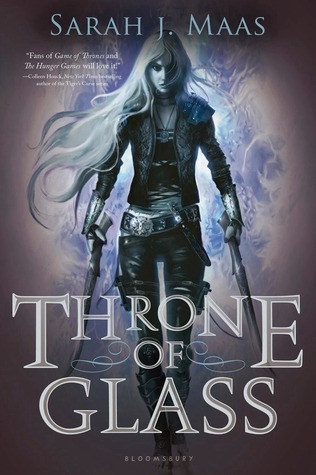 Doorstop Huge, Hyped Book Series Start
Throne of Glass
by Sarah J. Maas
Celaena, an assassin is summoned to the castle, not to kill the king but to defeat 23 killers, thieves, and warriors in a competition, to become the king's champion. A crown prince will provoke her and the captain of the guard will protect her but it is rooting out the evil in the castle of glass that will save her.
An assassin, a love triangle and a murder mystery… I'm not sure about this combination but I am ready and willing to dive into Maas' other massively hyped book series.
---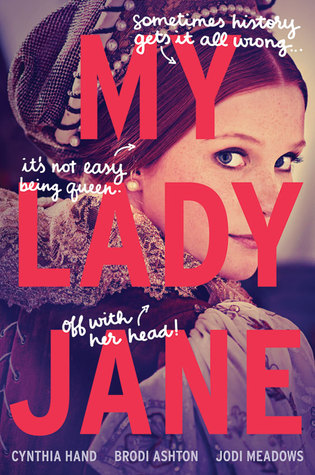 Just for Fun Read
My Lady Jane
by Cynthia Hand, Brodi Ashton, Jodi Meadows
At 16, Lady Jane Grey is about to be married off to a stranger and caught up in a conspiracy to rob her cousin, King Edward, of his throne. But those trifling problems aren't for Jane to worry about. Jane is about to become the Queen of England. Featuring a reluctant king, an even more reluctant queen, a noble steed, and only a passing resemblance to actual history—because sometimes history needs a little help.
A rewritten history with a horse shifter.. YES, I said a horse shifter!! Plus its kind of a stand alone as its part of a series about different Janes from history… (It will have to be last as I have to wait for my hold to come through… I'm first on the list though…)
For Thanksgiving my family is super traditional and LOVES turkey with all the trimmings… We stuff the turkey (the secret is to cool the dressing before stuffing), make cranberry sauce (real not canned) and even have homemade gravy (what can I say we come together around food!) There is also a couple of jello salads we make (and all fight over!) We talk about what we are grateful for and we enjoy each others company!! It's low key perfection…
---

What are your Thanksgiving traditions? Are you a turkey or ham sort of family? Any special dish you make around the holidays?
Are you going to participate in #ThanksgivingReadathon? Do you like giveaways?
Have you read any of these books? Am, I on the road to happiness or disappointment?
Thanks for reading XOXO