The lovely Caro @ Book Cheshire Cat tagged me for one last Fall tag that I had to do! Caro is a VERY new blogger so you may not have met her yet… please head over to her blog and check it out! I was excited to meet another German blogger (I lived in Germany for 4 years so it feels like I'm meeting old friends!) ❤
I love to make over tags with my own little details… I added the manga entry to make it fun for me (and hopefully you too!) I also changed the pumpkin spice question from just foods to genres too! A couple of the questions are quite unusual… see if you can guess which ones I'm going to ask YOU!
---
Crunching Leaves 🍂
The world is full of color 🍂 Choose a book that had reds/oranges/yellows on the cover!
🍂 Let The Sky Fall by Shannon Messenger
🍂 Chihayafuru vol. 1 by Yuki Suetsugu
These are both books on my TBR list and those both have intriguing premises! One is about a sylph, an air elemental who can walk on the wind, translate its alluring songs, and even twist it into a weapon. The other is a sports manga about a girl who falls in love with a card game after being told her dream for her sister wasn't good enough.
---
---
Cozy Sweaters 👘
It's finally cold enough to do warm cozy clothing 👘 what book gives you the warm fuzzies?
👘 Aisuru by Anma Natsu
👘 The Tea Dragon Society by Katie O'Neill
This time the covers seem flipped… the book is set in Japan and has the sweetest cozy romance that is so slice of life… The graphic novel is about warm friendship and taking care of tea dragons. Both have the warmest endings!! Neither are quite what you expect either…
---
---
Fall Storm💨
The wind is howling & the rain is pounding 💨 Choose a book that you like to read on a stormy day…
💨 The Edge of Everything by Jeff Giles
💨 The Ancient Magus' Bride by Kore Yamazaki
When its stormy outside I love books that are dark and a little morose but which have hope… well a good romance will inject the darkest stories with light… perfect for a stormy day! The book is about a man born in hell… and the manga is about a boneheaded man who purchases his bride… Both are a little dark but with touching romances!
---
---
Cool Crisp Air☁️
Makes you breath freely ☁️ What's the coolest character you'd want to trade places with?
☁️ Written in Red by Anne Bishop
☁️ Ouran High School Host Club, Vol. 1 by Bisco Hatori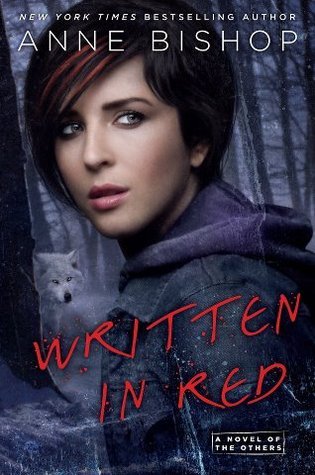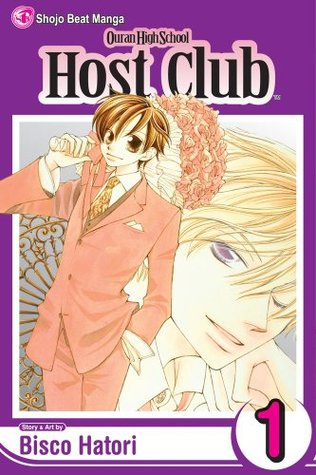 Both of these woman are cool for such different reasons! The book character is a rare woman who fought her way free from her captors… The manga character is a too cool character who was blackmailed into being friends, lol… Both women are surrounded by the BEST group of friends EVER!
---
---
Hot Apple Cider 🍎
Warm autumn drink 🍎 What underhyped book do you want to see become the next biggest, hottest thing?
🍎 The Road to Kalbakar by Paul E. Horsman
🍎 Library Wars: Love & War, Vol. 1 by Kiiro Yumi
I should have a tag marked underhyped because I'm always searching out that hidden gem in the ARC world… This book is a recent one I read about dragons, friendship and a cool magical world… The manga is overlooked due to the cartoonish drawings… the black and white being a 100% better… still the story is EXCELLENT about when books are banned and libraries defend their collections with Library Defense Forces!!
---
---
Coat, Scarves, and Mittens ☂️
The weather has turned cold & it's time to cover up  ☂️ What's the most embarrassing book cover that you'd like to keep hidden in public?
☂️ Thick Than Water by Brigid Kemmerer

☂️ Black Bird vo1. 1 by Kanoko Sakurakouji
Neither of these books is risque (I promise…)! The book is on my TBR and is a murder mystery!! I know… what is up with that cover… still it sounds really good and there is a romance… The manga looks totally smutty but in fact its clean! A yokai clan can eat the chosen one or marry her… you get different blessings on the clan depending on which you choose. This is a harmless vice in that its total fluff and I will forever LOVE this series… (In spite of having to hide the covers!!)
---
---
Pumpkin Spice 🎃
Time for some Starbucks 🎃 What's your favorite Fall time comfort foods (i.e. genres) and a book/manga that represents them?
🎃 Asian Protagonists – To All the Boys I've Loved Before by Jenny Han
🎃 Shoujo – Dengeki Daisy, vol. 1 by Kyousuke Motomi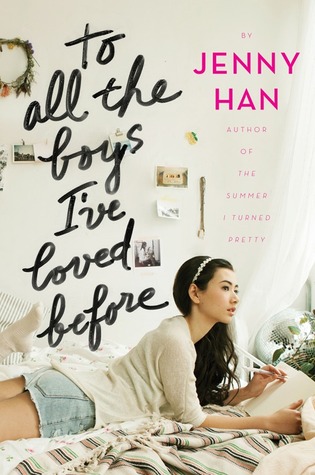 For books I love a melding of genres and ones with Asian protagonists seem to do that well… case in point my book example… it's no mistake that Lara Jean is a go to story for me in tags and lists! With manga I love the romance genre called shoujo and especially one with some fantastical elements. This one is totally contemporary though but that doesn't make it any less compelling… Daisy watches over his dead friend's sister while men after her brother's code search for a way to obtain it…
---
---
Warm, Cozy Bonfire 🔥
Spread the cozy warmth 🔥 Who do you tag?
🔥 I tag these bloggers + anyone else who wants to do the tag!
🔥 Icebreaker a manga lover
🔥 Kate @ Melting Pots and Other Calamities
🔥 Nancy and Kathleen @ Graphic Novelty²
🔥 Arria Cross @ Fujinsei
These are my GO TO bloggers when it comes to manga and the like… if you want to know more check them out!!
---
---
These are my 3 favorite questions from the tag… let me know your choices!
What's your favorite Fall time comfort foods (i.e. genres) and a book/manga that represents them?
What's the most embarrassing book cover that you'd like to keep hidden in public?
What underhyped book do you want to see become the next biggest, hottest thing?
Thanks for reading XOXO