I have been meaning to participate in Evelina's State of the ARC since it's inception back in September! I am continually behind on these things, but like with tags I do catch up… Come check out the state of my ARC pile!
---
State of the ARC is a meme hosted by Evelina @ Avalinah's Books used to track our ARC progress and motivate us ARC reading procrastinators. There is even a Goodreads support group, #ARCsAnonymous, geared towards pushing through our ARC piles!
---
---
I really badly wanted to conquer the chart! I finally was able to sit down and apply myself (GAH!!! Here's me freaking out that I actually was able to make it all work!) … It took me an hour of fiddling with different charts and my "data" and finally I just simplified! Okay, enough chart drama… onto the ARC accounting…
ARC Accounting
Earlier this year I made a promise with myself NOT to over request… while I've gotten close I've managed to keep that promise… which pretty much amounts to me reading and reviewing a book BEFORE it's publishing date. And boy do I GET super close to that date, lol!
You are probably scrolling back up to my chart puzzled then by the books "published to read" with the number 9 next to it…? Yes, those are books I agreed to review which were ALREADY published when I requested them! I'm not sure why I do that to myself… KNOWING that I do better WITH a due date… but there you go…(NO, I have not read or reviewed even one… *cries*)
As far as an ARC MOUNTAIN going that is mine… 9 seems like a small amount compared to Evelina's 100 books (WOW! Is that number really right?!) or Jackie B @ Death by Tsundoku's 32 books "post publishing date" pile… but it is a MONTH'S worth of reading for me and makes me sick and queasy inside!
Evelina and her goodreads group can help me conquer my mountain though! She has all sorts of cool things going on and is proactive in helping everyone have fun while they attack their ARC piles… While I'm on the quiet side TOTALLY SILENT when it comes to group participation I admire her leadership!! So if you have an ARC problem then you will want to join her group on Goodreads.
---
ARCs I'm Super Excited To Read
These are just my TOP 3 of the 8 books that I was approved for…
Click on the covers to go to goodreads!
---
ARC Reviews I'd be Excited for YOU To Read
These are 4 of the 11 reviews posted last month!
Click on the covers to go to my reviews!
Goal for the End of 2017
While I really want to say I'm going to read ALL 9 of my books I also really want to read some hyped books… #bookbloggerproblems …SOOOOO I'm going to copy Jackie B who picked a VERY sensible 3 books and I'll finish those by the end of the year!
Light Years
by Emily Ziff Griffin
Luisa has a rare condition that plagues her: whenever her emotions run high, her physical senses kick into overload, with waves of colour, sound, taste, and touch flooding her body. She's hoping to learn how to control it when a deadly virus sweeps across the globe, killing thousands and sending her father into quarantine. A cryptic message draws her into the mystery of how to save her family and the world.
Dystopia with that twist of the rare condition… this premise just called my name!!
---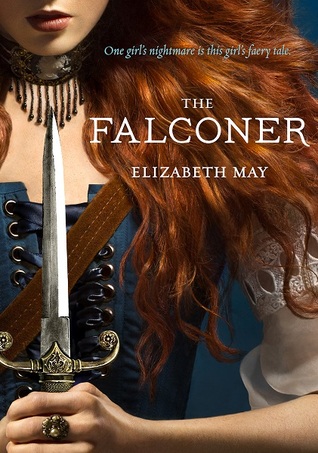 The Falconer
by Elizabeth May
The first book in a series with book #3 published in 2017… Edinburgh, 1844. Lady Aileana Kameron, the only daughter of the Marquess of Douglas, has everything a girl could dream of: brains, charm, wealth, a title… but she ALL she wants is to slay the faery who destroyed her mother. A rare ability to sense the faery race, a knack for inventing tools and weapons and with the aid of a mysterious mentor she'll do something about that faery problem…
Steampunk, faery race and a historical time period… sounds like a magical combination to me!
---
Escape from Witchwood Hollow
by Jordan Elizabeth Mierek
After 15-year-old Honoria moves to Arnn she awakens the local witch hoping that she can be reunited with her parents, lost in the horrific terrorist attack on the Twin Towers… Instead she discovers missing children and broken promises… To save the citizens of Arnn from becoming the witch's next victims, she must find the truth behind the woman's madness.
This is a short book, only 178 pages and is published by Curiosity Quill Press who are rather good at picking fantasy!
---
What are your #bookbloggerproblems?

What books are you super excited to read in 2018?!
Are you an ARC junkie?! Do you need help NOT requesting…? Then join #ARCsAnonymous on Goodreads!
Thanks for reading XOXO