The lovely blogger, Mischenko @ Read Rant Rock & Roll has nominated me for this award TWICE! She is incredible… sharing old books with us as well as recipes on the weekend… She just did this MIND BLOWING cake just a couple of days ago… she is a goddess! If you haven't checked her out… then do so STAT! ❤ Her blog is fun and exactly her!

"Liebster" is a German word meaning beloved or dearest. And The Liebster Award is to 'be love' bloggers, new and old! It's a fun way to get your favorite bloggers to share things about the blogger behind the blog and promote them to your readers.
GAH!! It's overwhelming that Mischenko feels this way about my blog!! THANK YOU for being a bright light in my blogging world!! ❤
---

Here are the rules should you choose to accept the award…
Share the link of the blogger who has shown love to you by nominating you. (That's me! Dani @ Perspective of a Writer ❤)
Answer the 11 questions.
Nominate 11 bloggers for the same award in the spirit of sharing love and solidarity with our blogging family.
Ask them 11 questions that you are dying for the answers to!
---

My Favorites…
---
What are your favorite hobbies? you want to resume?

This is a hard one because everything I do pretty much is about my blog, my writing or k-dramas. Something a little off track of these is the fact I'm learning Korean!
안녕하세요 (annyeonghaseyo) = Hello!
I do love to cook, travel and spend time with my family. (Of these though who doesn't do two of those?!)  I've traveled to Europe extensively and been to Paris, Barcelona, and Prague plus all over Germany, Austria, France, and Italy… My goal is to get to Asia though! I'd love to see Seoul plus visit my mom's native Japan, plus China has some great tourist sites! So yeah I'd love to travel again…
I haven't gone anywhere for the last 5 years so…
---
What's your favorite drink?
Anything with ice! Preferably ground ice or small ice that can be crunched… I just shared a smoothie recipe that I LOVE in this post: Do you eat while you read? HELL N- …I mean come find out about a healthy & delicious snack! I am constantly dehydrated and a trick for that it to consume ice… the body will absorb it faster!
---
What's your favorite holiday?
Christmas! It's not the presents… really its NOT! My mom has loved Christmas since I was a child. We celebrate with the little baby Jesus and TONS of Christmas trees… Now we have all sorts of ornament collections and spread them through the house! Right now we are collecting for a woodlands tree with animals and rustic ornaments. We LOVE one of a kind ornaments… no 4 packs allowed! No two of a kind mushrooms… We get the little animals that have been popular lately then we pick up different miniature Christmas decorations and add them with a touch a glue! No two alike! We've added santa hats, glass balls, wreaths and red ribbon! It's such a fun family holiday…
---
What's your favorite movie?
Only one! How could I possibly… So I picked my top 4!
The Lives of Others // It's a subtitled film from Germany where an undercover stasi agent is to wiretap a man and as he falls into his life begins to doubt the system… It's the first time I was so moved and it wasn't in English!
Working Girl // Yes, its an old movie but I fell in love with Melanie Griffith as this woman just trying to make it in a world stacked against her. This is woman empowerment before it was trendy!
Labyrinth // This movie is such a cult classic… and for GOOD reason! Pair the muppets with a girl so tired of her sibling (but whom she really loves!) Add David Bowie, a magic glass ball and his music and you have just the beginnings of a very special movie… This is why I LOVE stories of ALL types!
Spirited Away // A bathhouse, pigs and a dragon plus little dust motes… and a contract that must be broken… Why do I love fantasy?! Because it can give us something like this movie! It is the embodiment of WHY fantasy is so powerful in so many lives…
---
What's your favorite book/movie of all time and why did it speak to you so much?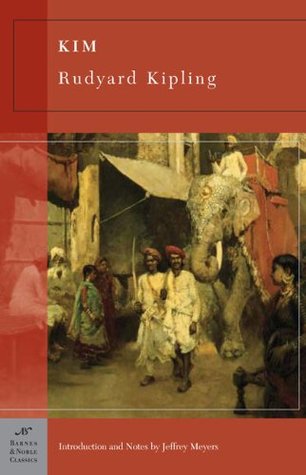 Most people think I'm totally bonkers when I say Kim by Rudyard Kipling is my favorite book of all time… It's NOT YA which I prevalently read… It's NOT fantasy which I love the most… It's a classic which are NOT my favorite by any stretch of the imagination… It just doesn't FIT!
Ultimately it is about RELATIONSHIPS! A street kid meets a llama and because he chooses to help the old man it CHANGES HIS LIFE FOREVER! He meets others due to this old man and together they save India! People want to read about MORE than a love interest… this is it!!
It also creates this world that is so rich and so lush that I will FOREVER think of this version as the embodiment of India.
---
What TV shows are you into now, or have been in the past?
So yeah, this is no surprise to those who read my blog regularly… I am a K-drama junkie! I still watch British Mysteries with my writing partner (who LOVES them!) but my real love are the Korean exports!! You can read about my passion here: K-drama Primer or choose the right genre for you from my post: The Many Varied Delights of K-Drama-Land.
My most recent show is Fight My Way about regular Korean singles who aren't living their dream yet but who aren't willing to give up the fight quite yet! It is refreshing and modern and so, so funny!
---

About Me…
---
What pets do you have?
None! (Cue crying and wailing and sobbing in shear agony!) I would love to have a bird, or a ferret or I'd even be the mom to kittens and/or a baby bear cub… Okay, okay… If we're really dreaming then I want a tiny dragon that fits in the palm of my hand and feels like living velvet!
---
Do you get bored easily?
I don't think so?! I have gotten frustrated with books when they are slow or I'm just not feeling it or nothing is happening… Am I bored…? In a way. I do know that if I had to do certain jobs (sales? YUCK!) and I wasn't pursuing my dreams then YES I WOULD GET BORED EASILY! As I am now I have a lot going on… I'm working toward so many things that I CAN'T be bored… at least not willingly and not for long! I don't have the time to waste frankly.
---
What do you do in your free time?
Ummmmmmmmmmmmmm… What free time?! I NEVER have enough time… If you have some free time to give away I am accepting donations…
Seriously though if I need a break from writing or reading or blogging then I'll sit back and watch a k-drama episode and not do anything else!
---
What job do you think you'd be terrible at?
Anything with my hands! I know I am not a hands on person… I would LOVE to be an artist and paint and sketch and ink and all those lovely hands on skills! I would LOVE to make jewelry and craft and solder and twist (I tried and it was a miserable failure!) I've tried woodworking in school and the teacher would use my project to show the other students what to do… I don't think that was an accident!
---
Who's your go to band or artist when you can't decide on something to listen to?
Big Bang! (Take a bow boys!) Really they are so good that I can pretty much listen to ALL their music… A few get a little too rappy but yeah they have a LARGE place on my playlist!!
---
What songs have you completely memorized?
Basically I am one of those that repeat the same song all the time until I get sick of it! So I end up memorizing it due to repetition (I have a whole list of these…!) My current obsession is 2PM's Go Crazy!
---
Do you consider yourself an introvert or an extrovert?
Introvert! I fit this definition to a T so yeah… "People who are introverted tend to be inward turning, or focused more on internal thoughts, feelings and moods rather than seeking out external stimulation."
---
What's the one thing you would like to change about yourself?
I would LOVE to have natural red hair!! Well, purple hair… no, I'll take natural red hair! I dye my hair now but no one realizes… My great grandmother had natural red hair and dyed I look just like her… It's a terrible WASTE to have the coloring of a red head but have washed out brown hair…
---
If you are in a bad mood, do you prefer to be left alone or do you want someone to cheer you up?
BOTH! When I'm in a bad mood I can be quite contrary… I'll leave it at that…
---

There's More…!
---
What is the most annoying habit that other people have?
Hmm… other people…? Like other drivers I hate it when a car zips ahead in the turn lane then someone ahead lets them and about 10 other cars in front of us so it takes us 5 lights to get through (And they get through on 1!) If we're talking about publishing companies then I find it annoying when they change covers on the LAST BOOK OF THE SERIES! Why?!!!???!?! If we're talking other bloggers then definitely comment rejection which I talk about in my discussion: The Awkward Duty and Ecstatic Joy of Comments // The Blogging Life.
---
What would be your ideal way to spend a weekend?
Traveling somewhere in Asia! …Or staying in and reading the weekend away!
It's hard to decide…
---
Do you judge a book by its cover?
YES! …Well I pick up a book based on my judgement of a cover. Nowadays its easier to go by the cover because MOST covers are pretty delicious! If the cover isn't up to standards then it stands to reason that those promoting it don't feel it deserves attention…
---

---
What's on your bucket list this next year?
Finish rewriting my first book series.
Visit London again.
Speak with a native (or fluent) in Korean.
Meet the goals that I setup for myself as a blogger!
---
Have you ever written a diary or journal?
YES! I find it incredibly cathartic to write in a journal. It's taken many forms over the years as I've tried different formats… My newest is a modified bullet journal that helps we evaluate where I use my time while also being a record of my achievements! It's fun…
---
What would be the hardest thing for you to give up on?
My writing.
I've spent some time (no I won't say how long!) writing and planning my WIP and I can't imagine that it won't get published someday…
Writing is HARD! It's so easy to give up on as you don't attain success easily and it is a constant battle! At the same time… you can't give up… your heart is already in it!
---
Name three things in nature that you find most beautiful.
Trees.
Weather.
Animals.
---

My 11 Questions…
---

Name 6 types of characters you love most? (i.e. like genre but for characters, my examples: witty females, hot beta males, nerdy love interests, pirates, supportive best friends and orphans. If you can group them and love them, name them!)

---

What favorite movie or television show do you wish would be turned into a YA series? Complete with properly aged protagonists, and YA tropes… Anything goes!

---

Have you experienced a genre that you thought you hated but fell in love with? What book won you over?

---

If you were captured by fairies and they turned you into any animal but you had to remain that animal for the rest of your life… which would it be (real or fictional animals are good…)?

---

If you could teleport to any city in the world which would it be? If you had to make your way home on you own would it still be the same city?

---

If a band were to be featured in a fictional story, which would you want it to be and why?

---

Favorite book universe and why? (Is it the friends you would have, the world you would live in or the abilities/circumstances you would be in?)

---

If your sibling turned into a dragon and insisted on staying by your side forever would you want it to retain your sibling's personality? If not what would you want the dragon to be like?

---

What book describes you best? (Is it a particular character, the cover or the story?)

---

If you had a magic tin that refilled with any non-perishable food which would you want it to be filled with?

---

If you wrote a book, what would it be about? (i.e. the premise, type of characters, world?)
---
My 11 Nominations…
All of these bloggers should "be loved" in the spirit of this award! They are all niche bloggers brought together through their love of the written word… Please give them a look see ❤
Fangirl @ Chizurue
Danielle @ PoetryBooksYA
Mallory @ She is Bookish
Megan @ Ginger Mom Reads
Kristen @ Metaphors & Moonlight
Kristi @ Confessions of a YA Reader
Katie @ Katie Judges Books
Asia @ Lost Art of Reading Blog
NDS @ The Cozy Pages
Amy @ Curiouser and curiouser
Inky Stygian @ Tomb of Tomes
---
I'd love to read your responses but please don't feel pressured! It's completely up to you if you want to respond or not… Nevertheless I wanted you to know your blog is "be loved!"
XOXO