YES, I am aware it is November 3rd… As I was about to write this post, I LOST INTERNET! So annoying… as EVERYTHING I needed to do was online… *cries* Here I am now though (3 days later!), a little worse for wear, but crawling forward… #bloggerdramatics
Thoughts on October
Breaking through numbers… In the last few days of October my numbers suddenly dove right through my goal! I want to thank everyone who visited one of my posts! You helped me BREAK RECORDS for my blog!! And while I try really hard not to be about the numbers it is TOO exciting when you break through the ceiling you have been ramming yourself against… So THANK YOU! I could not have achieved this without your love and support!
Thinning my reader… I have been wanting to cut the blogs I follow to some reasonable number for a while now (following in a long line of longtime bloggers who have already done so…) I have been following 269+ blogs and I'm now frightened of my OVERWHELMED reader! I happened to be in managing my following and found a handy notation about when a blog LAST POSTED.
Consistency wins the day so I cut all blogs that haven't posted in 10+ days. This is something I highly recommend you do anyway as bloggers can come and go quite frequently (and more power to them!) I figure if I miss someone I can always follow them again!
Now my numbers are at 122… I plan to go through before the end of the year and get that number down under 100. I love following NEW bloggers and supporting them so I'll add to that number again but I feel a weight off me and feel like my feed is already freer with posts! (The entire point of the exercise…)
Skipping out on my planned K-drama posts… So yeah for some reason I CANNOT write a discussion post AND my K-drama posts in the same month! I'm not sure why… Maybe because I don't get many comments on either and my morale is too low?! Anyway IT IS HARD having TWO LOVES (books and K-dramas!) I will keep plugging away… I have some more discussion posts ideas that I LOVE and hopefully they will spark reader's imaginations!
---
Books Read This Month
That's right! The dreaded #bookreadingslump has visited me and insists on lingering! Now that October is over and almost ALL of my due ARCs for the year have been read I should be EXCITED… not (see above gif!!) I started 4 different HYPED books and only one really captured my heart. That's a reading slump, right?! I don't know that I've felt like this often so I feel a little lost about it. I'm combating the blues by switching books every day… NOT SURE it is helping… *cries*
I read a GREAT 10 books, DNFed another this month ( #shameful …or not!) plus started a few HYPED books! I also reviewed 11 books, some from last month, but not too shady!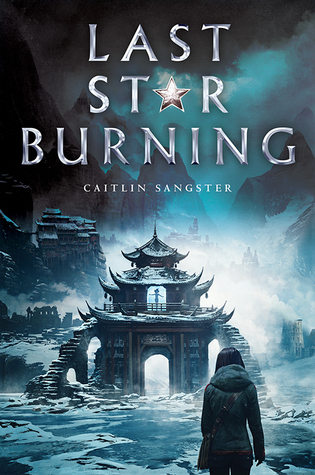 Rosemarked by Livia Blackburne // 5 stars – read my review here: Fantasy Realism with Slowburn Romance. It's a different sort of fantasy but given the chance will wow you with the dual POVs…
Last Star Burning by Caitlin Sangster // 4 stars – read my review here: The Worth of Cliches… Prepared to be Astonished!. Another world that is fantasy but without fantasy elements and seems more dystopian sci-fi than any other genre…
---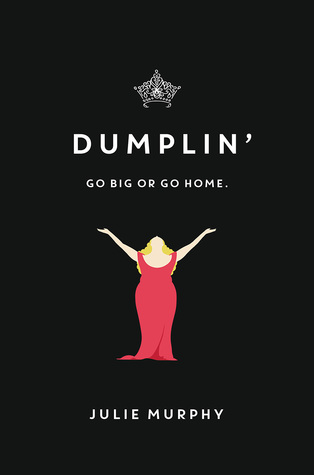 The Diabolic by S.J. Kincaid // 4 stars – review to come… A book I've been dying to read… one of my first hyped books I finished! I'm pleasantly surprised how much I loved Nemesis and Tyrus…
Dumplin' by Julie Murphy // 4 stars – review to come… I read this at the behest of a blogger friend who just finished it… I took FOREVER to read it but ended up enjoying it for the character builder that it was…
---
The Road to Kalbakar by Paul E. Horsman // 5 stars – read my review here: Wyrms of Pasandir Book #1 (YES! Wyrms is code word for DRAGONS!). I CAN'T WAIT to read the other books in the series!! Mr. Horsman has sent me copies and I'm going to read and review in the coming months so watch for those!!
Scion of the Fox // 3 stars – read my review here: Foxes, Rabbits, and Owls Oh My! // Scion of the Fox. World Building masterpiece! I wish that the ending didn't DO THAT…
Gate of Air // 4 stars – read my review here: Historical Asia with Feminist Culture Clash *fight!* // Gate of Air Blog Tour & Giveaway. For female readers it will be quite compelling to delve into the issues of womanhood and how much of yourself you sacrifice to get what you need done.
Ironclads by Adrian Tchaikovsky // 4 stars – review to come… This is an adult military sci-fi dystopian with some great world building (the author's specialty) and intriguing characters!
A Man Called Ove by Fredrik Backman // 4 stars – review to come… INCREDIBLE choice for book club and I want to be Ove's neighbor now… well if he… you know…
Children of the Whale vol. 1 // 4 stars – review to come… A NEW manga series that I am SO EXCITED to get to start… dystopia, fantasy, sci-fi all rolled together with some GREAT art…
---
Other Reviews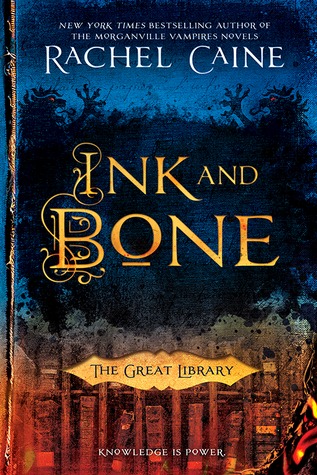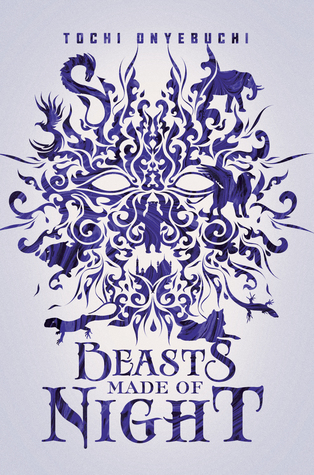 Ink and Bone by Rachel Caine // 4 stars – read my review here: What if the Great Library of Alexandria didn't burn…?. The world building and the characters make this a series that I will be revisiting in 2018!
Beasts Made of Night by Tochi Onyebuchi // 4 stars – read my review here: Is insta-love the DEATH KEEL?! …Or can eating sins save it?!. This is a DEFINITE MALE PROTAGONIST… he thinks differently from female readers let alone the normal female protagonists! If you can see past that this is excellent!
The Tea Dragon Society by Katie O'Neill // 5 stars – read my review here: An Enchantingly Graphic Dragon Tea Party. Diversity with dragons and tea… what MORE can we ask for…?
This Darkness Mine by Mindy McGinnis // 1 star – read my review here: 6 Reasons to Avoid This Darkness Mine // Forgive My Ranting… I'm just so SALTY!. I'm a mental health advocate, enough said!
The Axe of Sundering by M.L. Forman // 4 stars – read my review here: Adventurer's Wanted: Dragons, Axes and Evil Wizards, Safety NOT Guaranteed. This is the 5th book and this middle grade series and it was quite different than the books that came before. Fans will get a kick out of all the references to what came before…
Detention Land: Lip Service by Susan Orion // 1 star – read my review here: Stream of Consciousness 🔥 Hell 🔥 // A Ranty DNF review… with Compliments to the Author. A sign of my looming reading slump…
---
Memes and Tags
(I love Sofia!) This month I did a slew of tags! I actually slipped a couple in ahead of my list because they where SEASONAL tags and I wanted in on the fun! THANK YOU to everyone who tags me or nominates me… it is such fun and another way I can be a part of the blogging community!
The Rainbow Book Tag… and Game! Come play…
GAH! 2 Beloved Bloggers Nominate Me Again!
The Autumn Book Tag + The Fall Book Tag… Because it's October Down Here!
Halloween Creatures Book Tag… Because Halloween NEEDS Monsters!
---
#ARCstravaganza // Sharing the excitement!
#ARCstravaganza // Last Star Burning
---
Top 10 Tuesday listing fun!!
Top 10 Tuesday: Why I Fall in Love…
Top 10 Tuesday: Yummy Foods in Books
Top 10 Tuesday: Unique Book Titles
Top 10 Tuesday: Book Character Costume Inspirations (with pictures!)*
*Please read this post if you haven't seen it yet! I made the aesthetics and would LOVE more feedback…
---
Top 5 Wednesday is SOO creative…
Top 5 Favorite Creepy Atmospheres (for Halloween!)
Top 5 Adult Books with Fae… Because it's HARD to find YA ones!
---
Book Traveling Thursday's fresh new take…
A Morally Ambiguous Protagonist – Guess who?!
---
Book Blogger Hop: Mini Discussions!
Do you eat while you read? HELL N- …I mean come find out about a healthy & delicious snack! – Super fun recipes (for the first time on the blog!)
---
Specialty Content
This month I got another discussion out! Plus I was able to follow up on my review writing post…
Discussion: The Awkward Duty and Ecstatic Joy of Comments // The Blogging Life. NOT a popular discussion but it helped me get my head on straight about comments and to not feel so anxious about WHEN I comment back.
NEXT PART! Lighting a Writer's Toolkit is a for the writers out there who want to improve their editing! This month I talked part 2 of review writing… How to Make Yourself a More Trustworthy Bookworm // Part 2
Cutting Down my TBR Keep it or Skip it? Why all the dystopia?! I love me the outdated dystopia genre… but not so much now…
2nd Post! Keep it or Skip it? 2nd Manga Edition. And I got TONS of recommends, YES!!
My lonely K-drama post… Fierce Fangirl Friday: So Ji-sub. He is absolutely incredible! Musician, plus soulful actor who can do funny too…

Next Month…

HAHAHHHAHAHA! I'm already off to a rocky start so this month… NO STINKING PLANS! I do have bullet journal pages that can give me direction and I have posts that NEED to go up on certain days but yeah otherwise I'm going to WING IT and LOVE IT in November… I'm going to DIVE right in and do my best…
---
If you missed a post or a review please check it out! I'd LOVE to hear your thoughts… (there are links to everything…)
Are you someone that likes getting tagged or would like to… let me know in the comments!
How many blogs do you follow?! Are you anxious about your blogging numbers?
Thanks for checking out my progress this month… happy reading and family times for you in November! XOXO