I was reading the lovely Emmie @ Tea With Mermaids blog when she shared her friend Anthony's book tag creation! GAH! I LOVE Halloween monsters!! I knew I HAD to do this tag… Check out these incredible bloggers! ❤
---
Rules should you choose to accept this tag…
Follow the Categories…
You Must Be Honest!
You Must Answer All Questions to the Best of Your Ability.
You Must Tag At Least 3 People.
Have Fun!
Credit Would be Greatly Appreciated!
---
A book or character that is magical
The Road to Kalbakar
I finished this book last week… it is a MOST MAGICAL world and I quite admire ALL the magic… There is a sort of psychic magic with mind talking… a dragon calling magic… a broom riding magic… a visions magic… then there are magical creatures and beings… like liches and jinn!
The thing is that I didn't just LOVE the magic but the adventure really was magical! AND I found Lothi-Mo SOO magical that I really NEED my own… There is a definite theme here! Read my review here…
(I'm going to read the rest of the series in the coming months!! YAY!)
---
A book or character you can't wrap your mind around
This Darkness Mine
I read this as an ARC and I didn't struggle with this character right away… Actually while I didn't like the girl I understood her personality type. I was trying to understand how the mental health aspect fit into the story… Well the two DIDN'T really fit together which I explain in my SALTY review here…
On twitter yesterday I tried to explain WHY I feel like some readers may love it (which I didn't do so well…) Because the other book blogger IS SO RIGHT!! The WAY mental health is PORTRAYED is important for everyone!! The more we show INCORRECT mental health the less informed those dealing with these issues will be…
---
A book, series, or author you can't live without
Rainbow Rowell is an author with only has 5 books out and NO series but I just can't live without her! She's a contemporary queen and seems to understand what it means to be a little different from the norm. I've read ALL of her YA, namely, Fangirl, Eleanor & Park, and Carry On. I've NOT read her adult books Attachments and Landline… but I've heard GREAT things and they are going to be read at some point.
I'm also EXCITED to share that she has a Marvel comic, Runaways and a graphic novel, Pumpkinheads due out in 2019. (She has a slew of short stories, none of which I've read because I rarely "do" short stories, but which I'm sure are excellent!)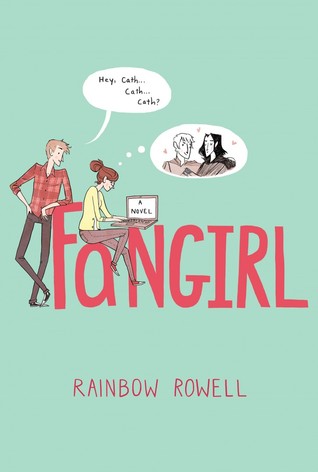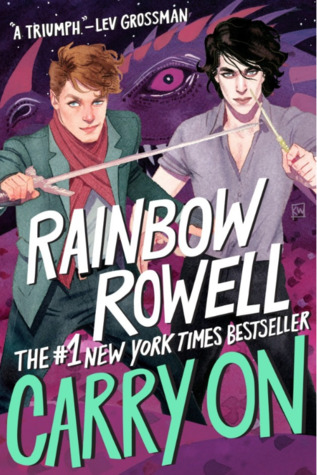 ---
A book best read in the middle of the night
Gardenia
Or murder mysteries in general are best served in the dead of night. (Get it? I made a pun! Well, maybe a rather lame one… #oops)
My writing partner LOVES the puzzle to be found in murder and while I can appreciate that from her… I find them creepy! (In a most appreciative way!)
This book combines the perfect blend of mystery, contemporary romance and coming of age into a creepy, edge of your seat thriller with a touch of the paranormal. Read my review here…
---
A book you picked up for the 2nd time/Continued after DNF'ing it
I'm not sure I should be ashamed or not but I pretty much decided to share so I'm just going to proceed with honesty, unpopular though it may be…
After I hit the 32% mark when Kell is robbed of his item mentioned in the blurb I pretty much DNFed this book in my mind… I LOVE the Londons (i.e. the world building) but Kell was turning into a pretty stupid guy and I find Lila hard to bear (anyone who has a SAFE place to stay and deliberately stays in an unsafe one is hard to have sympathy for…)
BUT… I've decided to proceed and give the rest of the book the benefit of the doubt for the sake of the series… If I can't get through this book then I doubt I could read ANY of Schwab's other books and that would certainly be a shame…
---
A book you easily predicted a twist or ending
Warcross
While there were aspects about the end that weren't predictable I did guess the MAJOR one almost from the moment it was touched upon.
It's not like I'm saying this is a bad book! Not at all… I quite loved it and you can read how in my review here…
Actually the unpredictable twist was most intriguing! As I can see that in book two we will receive a resolution to some of the troubling dilemmas that Emika has found herself…
---
A book that truly shocked you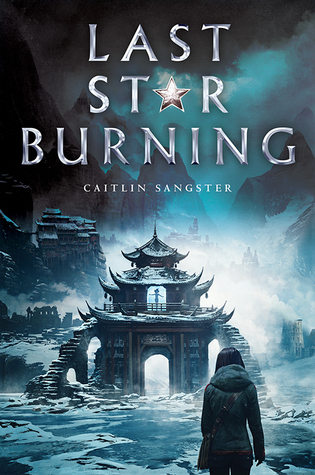 Last Star Burning
Twists are a dime a dozen in the YA book world… In fact some book bloggers will only give 5 stars when there is a twist that shocks them!
I'm not that type but this is a recent read that I remember being utterly floored by one of the twists! I was like WHAT?! I basically had the SAME reaction as Sev!
You may feel that dystopian books aren't you're thing but this one is quite surprising… You can read why I think so in my review here…
---
A book or character that chilled you to the bone
Holding Smoke
This isn't a scary book in so much that I was frightened of monsters… but this situation is CRAZY in the best sort of way (to read NOT experience)…
John Conlan is serving time for two murders at a juvenile rehabilitation center. "Smoke," as his reputation has nicknamed him, trades in information, information he obtains by leaving his body at night and astral projecting around the area spying. When he meets Pink he starts to believe he may be able to figure out who really killed his teacher.
The thing is his time to do so may be a lot shorter than he realizes… yeah, so good in a chilling way! Read my review here…
---
A book that left you hungry
My go to answer for this type of question is Lara Jean's food from To All the Boys I've Loved Before… because her baked goods and Korean food just stand out in my mind! Spicy rice cakes, yum!!
I recently did a post about this topic though that will make EVERYONE HUNGRY! Check it out here…
---
A greedy character
Silyen from Gilded Cage
The magical elite controls everything in this modern day, alternate history Britain. There is this seductive quality to the aristocrats because they are skilled and can do pretty incredible things that you feel you should fall for them and give way to them. This is even more true for Silyen, perhaps the worst of the lot (it remains to be seen…)
I totally fell for this power hungry, machination rich young man who is manipulating EVERYTHING (?!) behind the scenes and is doing it all for himself…
Read my review here… I'm hoping to get an ARC of the second book… because I just loved the first one so much! *fingerscrossed*
---
A dark, evil character
Whisper Man from White Space
The "monsters" that each character experienced were unusual and unique, a kind of demon-like construct that formed from the characters own minds and stories while also having autonomy of their own.
"Marmalade sometimes stares, not at birds or bright coins of sunlight but the space between, while his tail goes twitch-twitch. The cat sees something Lizzie doesn't."
Lizzie the little girl was my favorite character!! For some reason a child being the perfect foil for pure evil…
---
A character you loved/hated that died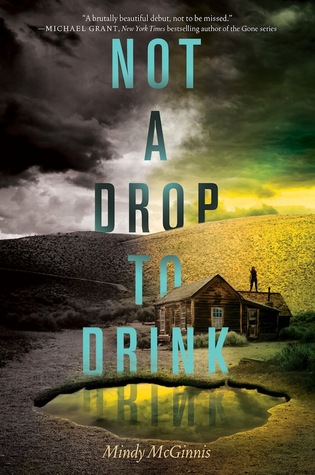 Not a Drop to Drink
I've never HATED a book so much as Mindy McGinnis' This Darkness Mine so I thought I would give a shout out to one of her books that I LOVED!
Not sure I should say who died! But I did love the character (actually there were several!) This book was firmly about our lead Lynn and she was the only one safe!
Lynn lived in a hard world and I enjoyed how she dealt with it, especially in the face of the worst possible things happening in your life…
---
A book or character the scares you
Sorry to say but hyped books scare me! Am I going to like it too? Will I have an unpopular opinion?!
When my face looks like the first guy at the end of a book I rightly SHOULDA LOVED…
It just about slays me! I want to understand the love too!! WHHHHYYYYY NOT ME TOO?! It's scary not to belong (even if it doesn't happens too, too often…)
---
Tag 3 or more people to do this tag
I wasn't intending to tag anyone as it is a couple days from Halloween but as this last category ASKS US to tag 3 bloggers I will simply pick 3 of my favorite bloggers who will more than likely not be doing this tag… but who I simply love and feel you MUST know about…
In no particular order… dun, dun, dun…
+ I DO tag anyone who wants a go at this fun tag (and has the time before Halloween!) Ping me back and I'll check out your post ❤
---
Do you love Halloween? How do you celebrate?
What is your favorite creature of All Hallows Eve?
Candy or Sweets*? *Ice cream, cake, etc.
---
Thanks for reading, XOXO