GAH! Two of the loveliest book bloggers tagged me for a couple of the October book tags going around and I wanted to make sure those I tagged had the chance to do them while it was still Autumn or uh, Fall! Don't worry if you tagged me for non-Fall tags, I will get back to them soon…
---
Raven @ Dreamy Addictions is a book blogger I met recently, but we've become fast friends as she is soooo very passionate about the books she loves!! She'll tell you how she sees it but in the nicest way! ❤ Give this girl some love by following her blog…
---
Rules should you choose to accept this tag…
Thank the lovely person who tagged you (Me – Dani @ Perspective of a Writer)!
Answer the 9 questions…
Tag some people to do it! Spread the love!
---
Best autumnal themed book cover?
So yeah I didn't want to just go with an orange book cover and I don't read many books with realistic photography so I went a little outside the box…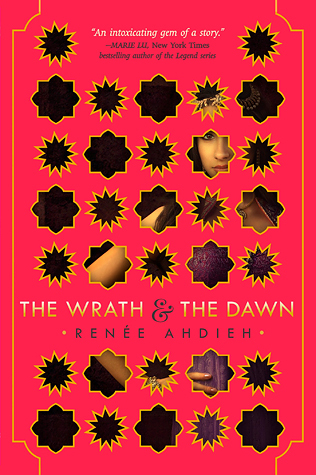 Fall in One Day // The Wrath & The Dawn // Mosquitoland
Fall in One Day has a beautiful autumn cover and is of the mental health genre… a boy's best friend goes missing after his father has a breakdown. The Wrath & The Dawn always reminds me of autumn time but an autumn that happens in a distant land without changing colors. Mosquitoland is an autumn time road trip!
---
Which fictional friend group would you trust with a Ouija board?
It didn't take me long to pick a group that always touches my heart… from manga! The Fruits Basket series by Natsuki Takaya. This family is messed up and has a rather dramatic history but they do love one another in their own ways… (Ayame and Kyo are my favorite!)
Tohru Honda was an orphan with no place to go until the mysterious Sohma family offered her a place to call home. Now her ordinary high school life is turned upside down as she's introduced to the Sohma's world of magical zodiac curses and family secrets.
---
Which book setting would you love to be celebrating in during Halloween night?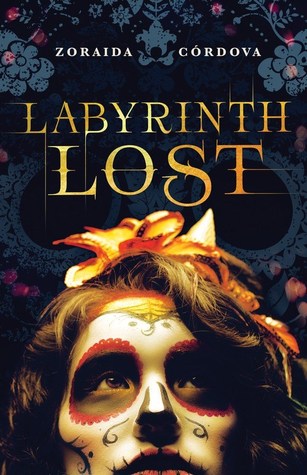 Labyrinth Lost by Zoraida Córdova because I imagine that Hispanic culture with the day of the dead has some neat customs… To be a witch and be able to see all the dead people… Plus the YUMMY FOOD!
The celebration at the end of the book seems to be a good approximation of what it would be like to party with the other brujas and brujos!
---
---
Best autumnal food description inside of a story?
I recently did a post about yummy food you can check out here… But I think I already know my primo Halloween feast would be best had at Hogwarts!
---
Which fictional character would you dress as?
From A Court of Thorns and Roses by Sarah J. Maas… Feyre when she got to dress up to go to court! Rhysand has excellent taste! It would probably look something like this is real life…
---
An antagonist you would pledge your allegiance to?
I can't answer this one without spoilers… so all I'm going to do is show the cover and you'll have to guess who I mean…
Warcross by Maria Lu… Okay… one clue… I totally ship Emika and Hideo…!
---
The creepiest book you've ever read?
The Hunt by Andrew Fukuda is still super creepy to me… from what Gene was expected to endure, to the creepy creatures that surround him, to the horrifying hunt that he is expected to participate in…
Other creepy books can be found at my post of Top 5 Favorite Creepy Atmospheres…
---
---
A book you've yet to read but will read this October?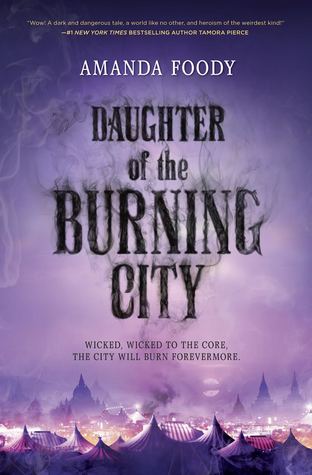 Daughter of the Burning City by Amanda Foody is a book I have been highly anticipating and I finally got it! WOOT! So I have a book club book and an ARC to finish and I'm all over this one!!
I think it's perfect for an October read with the festival the book is set in!
---
---
Which fictional character would you put in charge of the decorations for a Halloween party?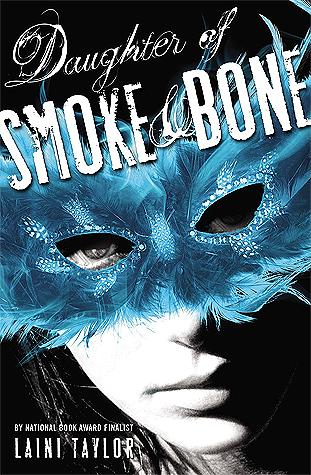 The crew from Daughter of Smoke & Bone by Laini Taylor! Karou is a young art student from Prague and her best friends make puppet shows!! The guests can where masks and funky colored hair!! There are buckets and buckets of creepy teeth for decorations… the music can be an entire string section… and she can call in her chimera friends to do the serving with their "live action" costumes… And don't forget the cake!!
---
---
Sophie @ Blame Chocolate is a book blogger I've known for a while and am a TOTAL FAN of! She's decked out her blog with the Halloween spirit (love that!) so check it out (and while you're there follow her if you haven't already! You won't regret it!) ❤
---
Rules should you choose to accept this tag…
Thank the lovely person who tagged you (Me – Dani @ Perspective of a Writer)!
Please link back to Bionic Book Worm, as the creator of this tag!! She wants to see your answers!!
Use the graphics – if you want 🙂 (I did, they're gorgeous!!)
Have fun!
---
The Dragons of Nova by Elise Kova was quite fresh with a anti-hero protagonist and a beta male love interest and a lovely third POV in the rebel, Florence!
Also the world was quite fascinating with its steampunk feel mixed with dragons! The dual races and the different factions plus the organ magic… It's not just a lovely take on an old trope but totally taking fantasy to a new level!
---
I recently finished The Diabolic by S.J. Kincaid and the ending was quite shocking… In more ways than one… This book could have fit many categories on this tag but I just loved that it blew me away!
---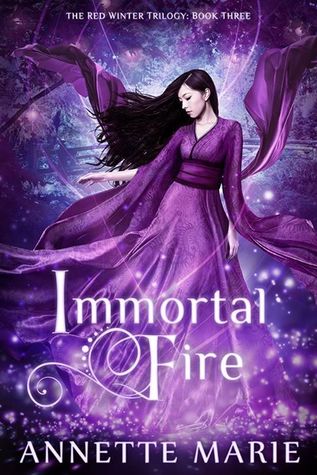 I finished The Red Winter Trilogy by Annette Marie this year and I really loved how this series ended!
Shiro knows what kind of lover he wants to be and he remains true to that idea in all situations. We peer into the yokai and see what he believes and see him trying to respect Emi's beliefs even when they wound him deeply. And Emi respects that Shiro is a super powerful GOD who is going to come to her rescue at times but will also fight back to back with him to save the world. This kind of mutual respect for the roles they play in life is what all lover relationships need in books today.
---
These two are books TBR but I really love the deep orange colors of the covers and both have neat premises!
---
I was SHOCKED by how good The Road to Kalbakar by Paul E. Horsman was… and non-stop action is just the bill it fills!
The story starts on a ship with a boat battle then we quickly go to the dessert where marauders are fought… Then the mountains to take on some jinni and mad monks!
It was a wild and fun ride…
---
There are SOOOO MANY!! I want to read The Night Circus soon… and compare it to Daughter of the Burning City... I have been jonesing to read A Court of Mist and Fury to get back to Rhysand! Also Gemina and Scarlet to get on with those series!! I've been dying to read Eliza and Her Monsters!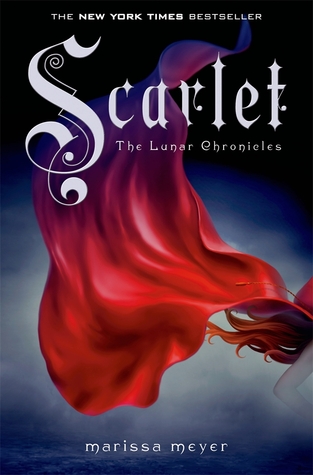 ---
My Tags…
These are both such a fun tags that I gathered a slew of fun bloggers I love… check them out if they are new to you!
Anna @ My Bookish Dream
Sophie @ Beware of the Reader
Meg and Leah @ Twin Reads
Amy @ Bursting with Books
Jackie @ toomuchofabooknerd
Caro @ bookcheshirecat
Haley @ Fangirl Fury
Isabell @ Isabellreads
Camilla @ Reader in the Attic
Belle @ Belle Can Read
Katie @ Read with Katie
Haadiya @ The Starlit Reader
battybibliophile @ Caffeine and Books
Average Girl @ When I Reach You
Mariam @ Mariam's Yummy Books
Amanda @ The Literary Counsellor
+ anyone else who wants a go!
If either or both of these tags sound fun to you I hope you share it! BUT if you're not feeling it I get it!!
---
Did you read any of these books?! Any you want to read?
Do you love the Fall season?! Do you even live where there are seasons? (I DO NOT so yeah we are blessed if we get cooler weather…)
 What are your most anticipated fall books? Or do you have a favorite book to read during the autumn season?
Thanks for reading, XOXO