This is such a cool award (okay, I admit I just love the name! is it the cat or all the color, I'm not sure but I LUUVV it!) and I'm so grateful for the three lovely bloggers who nominated me!! The best thing is that they each had different questions so I made this a mega-award post…
---
So, what is the Black Cat Blue Sea Award?
This award is for bloggers who strive to write for everybody, and no matter how many viewers they get, make an impact on a reader. This award is an expression of gratitude to the nominee. It should be awarded to anybody that you choose deserves it, and it doesn't mean that they must have hundreds of followers and likes.
---
Here are the rules should you choose to accept the award…
Share the link of the blogger who has shown love to you by nominating you. (That's me! Dani @ Perspective of a Writer <3)
Answer the 3 questions posed by the nominator and pose 3 of your own questions for your nominated!
Show your love by nominating up to 8 other bloggers…
If any of the questions asked are offensive or the nominee simply does not want to answer, the nominee does not have to answer them to earn the award.
---
Olga @ Olga's Oddish Obsessions is the self-proclaimed dorkiest book blogger but I think that is code for the loveliest of book bloggers EVER! Thank you so much for nominating me for this award!! (She also has an obsession with food, breakfast food, brunch food and well ALL kinds of food, which is a girl after my own heart!)
---
Which book made you the angriest?
I have 25 books which made me so mad that I ranted and slung them into book jail! …but for some reason the one that ALWAYS comes to mind is Red Queen! Here is a snippet of my review…
(DO NOT READ if you BECOME VIOLENT when you meet an opinion at odds with your own… You have been WARNED!)
"…And who has a name like Mare? It's like calling someone Cow. It's so stupid I wondered if Mare acted the way she did because of her name…"
---
How do you choose what book you read next?
In the wild I'm naturally a grazing book reader… I go to the library or book store… choose a stack of books and whichever one I get past the first chapter on I consume!
In the ARC world that I live in I go by due date! If I have a week or two between due dates I pick from the stack of hyped books that I am DYING to read… I try to ONLY ask for books that I LOVE the premise on and have a fantasy element to them. So it's not like reading these are a chore, NOT AT ALL, but I do get ARCs because I WRITE reviews and POST them in a timely manner.
---
What is your favorite book-to-film adaptation?
Ones where I've never read the book and DO NOT plan to! The King's Speech comes to mind… Not sure why but YA books DO NOT make good adaptions for some reason… I don't mind the Harry Potter movies though movie number two is my favorite due to the snake language!! I feel like books that I AM NOT ATTACHED TO make the best movies because they are books I'd NEVER read anyway and so I'm totally there for the encapsulated version that is found in the adaption. I don't mind details are taken out… In fact I EXPECT them to be taken out and distilled to their best forms.
---
Mischenko @ Read Rant Rock & Roll is a sweet life style blogger who has an especial passion for books and music! GAH! Thank you so much for nominating me for this award!! (I don't know why but I LOVE her recipe posts the BEST! What is up with all this food!? Don't worry though Mischenko is ALL healthy…)
---
If you could turn back time and do something differently, what would it be?
There have been a couple times in my life where I DIDN'T do something that I felt impressed to do then later learned how IMPORTANT it is and so ended up doing it anyway… I feel like I WASTED so much time so I really wish that I had just done those things to begin with… that is part of life… learning and knowing only with hindsight.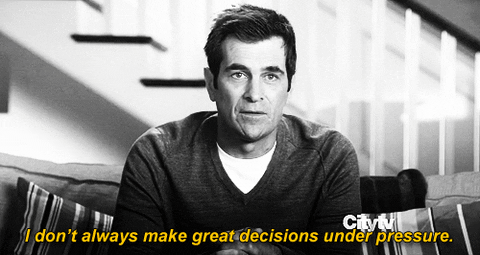 One of those things is leaving my blog behind and then coming back to it a little over a year later. Instead I would have wanted to press on even if it meant scaling back… Yeah NOW I know about scaling back and not overwhelming myself!
---
Name three or four things you most appreciate in your life (family, job, etc.)
Family! Gah! This is a given but SO IMPORTANT! They are like the BEST cheerleaders I have in my life. When I am hard on myself they talk me down and help me to see a little of the better things that i am and have…
Blessings! I have this deep belief system that I really could live without! It helps me to progress and to advance even when I want to give up and settle… I can see that ALL that I am and ALL that I have came to me through these blessings…
My gifts! I LOVE the person I am… I have strengths that make me me and I see those as gifts that form the best part of who I am… I'm not going to list all the things I am good at but EVERYONE has these things that make YOU, YOU and I love that about me and everyone!
The internet! #sorrynotsorry but this is VITAL to me being me… I CANNOT imagine researching everything that I need to for my book, I can't imagine HAND WRITING my book, NOR the myriad of other things that the internet brings right into my home… Basically a LOT of my life happens because of the computer and internet. Without it I would have been FORCED to choose a different path.
---
Are you a city mouse or a country mouse?
CITY MOUSE! I'm city all the way… if I could TELEPORT between buildings I would totally do it… I LOVE to exercise INDOORS and on machines… Barbecues are something I dread as BUGS love me and I am constantly mugged by them… I love plants and gardening but even containers on the patio are hard because you have to go outside to water them…
---
Ysabel @ Shelf of a Bookworm is a young book blogger from the Philippines!! I LOVE and ADORE Asians (my mom is one too so yeah…) and she is wonderful, sharing all of the contemporary books that she loves. Thanks so much, you are were so sweet to nominate me!! Ysabel is back in school but when things slow down she'll be back!
---
What is your favorite thing about being a book blogger?
Pulling together all the words I have inside me about a topic and putting them onto the page in a semi-coherent way! At heart I am a storyteller and I want to persuade and draw in and illustrate… the writing is harder and so it is terribly rewarding when I can accomplish the post that I set out to write…
I also love the interaction with EVERY sort of person!! It doesn't matter their age or their looks or their likes I love to get everyone's perspective and understand just a little bit more about other people.
Okay readers… I'll also add I have a thing for COMMENTS! So yeah share YOUR favorite things about being a book blogger… Thanks! ❤
---
Who is your fictional crush?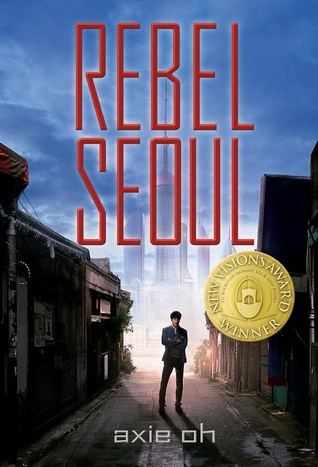 (SMALL SPOILER on this line, SKIP DOWN to the blue if you haven't read these two books!) Is it weird I have TWO?! I recently finished two books with Asian male protagonists and I just LOVED them both!!
They are the best cinnamon rolls EVER…
One is Jaewon in Rebel Seoul. He is Korean and not an alpha but does pursue those avenues he feels passionate about… read more about Jaewon here…
The other is Eighth from Zero Repeat Forever!! He is a soldier for a force invading earth but he doesn't want to kill humans anymore… his directives are all slipping away and its all due to you guess it… a girl… read more about Eighth here…
---
Which book-to-film adaptation made you think that the film was better than the book?
The Hunger Games: Catching Fire film was by far BETTER than the book… I was actually quite disappointed with how this book started… there were tons of other things that could have happened and the movie FIXED many of the problems I had and the best part was that it didn't change a thing, just made the book story shine!!

---

My 3 Questions…
Have your reading habits changed since starting a blog? How often do you read out of your comfort zone?

---

Have you read a book or a series that you would like to rewrite the ending of? How would you change it?

---

Who is you MOST favorite character, favorite love interest, favorite secondary character, favorite non-human character and why?
---

I Nominate…
GAH!! You all have made an impact on me, THANK YOU!! ❤
Marie @ Drizzle & Hurricane Books
Ilsa @ Whisper of Ink
Jackie @ Death by Tsundoku
Evelina @ Avalinahs Books
Analee @ Book Snacks
Elise @ The Bookish Actress
Julianna @ Blots of Ink and Words
Hannah @ Peanut Butter and Books
I'd love to read your responses but please don't feel pressured! It's completely up to you if you want to respond or not… Nevertheless I wanted you to know I'm grateful for your blog!
---
What do YOU most appreciate about your life?!
XOXO