TWO of my favorite bloggers recently tagged me for this covers tag!! They both know how much fun I have doing tags… thanks so much!!
The first was Orang-utan Librarian who loves to talk about all kinds of books, as you can tell she's a Terry Pratchett fan (AND she has a major case for Game of Thrones!) Her reviews are laugh out loud funny!
The second was Nel @ Reactionary Tales who is not a dedicated book blogger but is DEFINITELY a bookworm!!! She has the funnest stories and shares about endangered species and all kinds of other happenings in her life!
If you don't follow these two then YOU NEED TO BE! STAT! ❤
---
Rules should you choose to accept this tag…
Thank the lovely person who tagged you (Me – Dani @ Perspective of a Writer), spread the love!
Mention me Tiana @ The Book Raven as the (insert adjective here – dreamy!) creator of this book tag!
Use the original tag image in your post. (However, feel free to add whatever other graphics your heart desires!)
At least tag 1 fellow blogger for this tag. Even if your like me sometimes and feel a bit lazy. 😉
List the rules.
Have fun! (Not a rule exactly but a hope, I honestly hope you enjoy it!)
---
No Ideas But in Things
A book cover that perfectly expresses the novel inside it.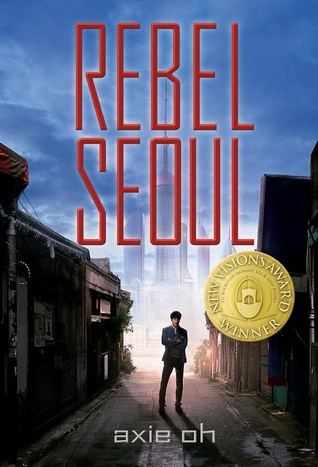 I AM LOVING Rebel Seoul! (Yeah I haven't finished but I will this weekend!!) It's my book tag and I chose it… well I choose it as one of two! Jae Won's world is totally Korean and while this cover IS NOT my favorite the story does embody the cover and vice versa… I'VE NEVER read a book that so captures culture AS WELL AS being soooo GOOD!
I also chose The Dragons of Nova because this COVER!! It TOTALLY embodies the lush steampunk world Elise Kova created… and the characters are spot on as the focus in the story as there is quite the unexpected love story…
---
Dark and Lovely
A cover that is so creepilicious, that you want to eat it up.
Black Fairy Tales cover is what drew me to reading it and it is SUPER CREEPY and yet I COULD NOT look away!
Labyrinth Lost has a super creepy cover too that made me eat it up… It wasn't the best story but it is still one of my favorite covers when thinking about dark and seductive…
---
Sugary Sweet
A CUTE cover that is so fluffy, you want to give it a hug.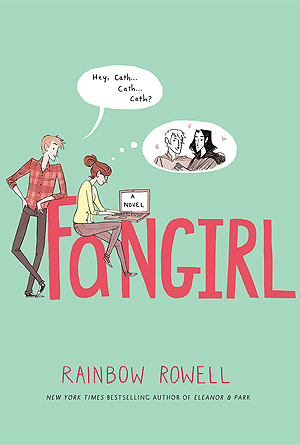 I must NOT be attracted to cute and fluffy?! As I struggled to find books that fit this description! I LOVE the Rainbow Rowell covers as they are what DREW me to the books first… then I end up ADORING them… Fangirl is the first and still best cover!
The Tea Dragon Society is my first graphic novel!! I have a review coming for it but it is SUPER ADORABLE!! I would take ANY of the dragons in this story… ANY. OF. THEM! I couldn't have picked a best book to foray into graphic novels…
---
The Simple Aesthetic
A book cover that stuns with the most minimalist of designs.
TBH I could slot in HUNDREDS of books into this description… I love minimalist book cover designs… I was attracted to both books for their cover FIRST!! Zero Repeat Forever delivered on it's creepy and alluring cover…
WARCROSS! I was doubtful of this cover but I SHOULDN'T have been… Emika took us on a wild ride and I WAS NOT disappointed!! (Review to come soon!!)
---
Cover Envy
A book you wish you had on your shelves, but don't yet.
So yeah I HAVEN'T read these but I AM DYING TOO! I LUV Lara Jean and need to read how things turn out before college! Always and Forever Lara Jean does not disappoint, the series has the best "real human" covers around!!
Okay so yeah, jellyfish are one of my FAVORITE sea creatures… I am draw to them like a moth to a flame… I CAN NOT STAY AWAY and I refuse to!! Starfish will be mine… (I HOPE it's insides are good too?!)
---
Traveling Abroad
A beautiful book cover featuring a country outside of your own.
Yeah so I push Asian centered books ALL THE TIME! They are of especial interest to me and 100 Ghost Soup is THE BEST Chinese centered story I have ever read… This cover just gives you a taste of the mythology this book taps…
If you are a fan of memoirs this is a fictionalized based on her own life story about one about a girl coming illegally over the border from Mexico… The Distance Between Us cover so perfectly embodies her journey!
---
The Colour Wheel
A cover that showcases one of your favourite colours.
So yeah I TOTALLY read both of these because of their COVERS!! I AM NOT ashamed either… The Bone Witch was highly anticipated when it came out and the description buried it but I will FOREVER be one of my favorite covers…
While on the other hand And I Darken DID NOT disappoint! It was long as heck but SOOOO good and I understand the sequel is EVEN BETTER! This cover slays it!! (Purple totally draws me in! "\_(ツ)_/")
---
Changing Gears
A cover change you absolutely adore.
>>>
I read Akata Witch a long time ago but I recently saw they were re-releasing with NEW COVERS that I ADORE!! It's a great middle grade series that reinvigorates my desire to read the next book…
And I Darken also had alternate covers but I couldn't tell which one came out first so I went with Akata Witch… But I HATED the girl on And I Darken but loved her on Akata Witch… Go figure! "\_(ツ)_/"
---
Oldie but Goodie
A favourite cover of your favourite classic.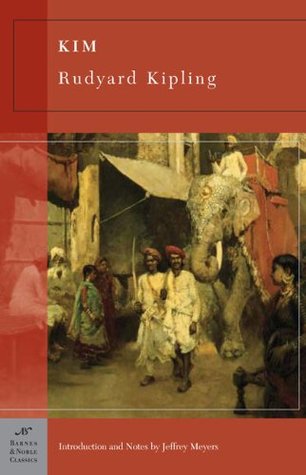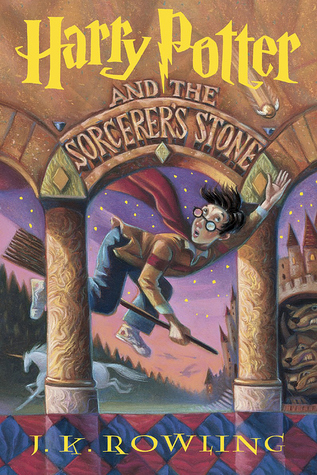 Kim by Rudyard Kipling has been my favorite classic for A WHILE! I've read it three times! THREE!! I chose this cover not for its aesthetics which I find poor AND have NEVER liked… but because it has the footnotes annotated at the BOTTOM of each page… it's the ONLY way you can read Kim!!
It's safe to say Harry Potter and the Sorcerer's Stone WILL BE / IS a classic… What else can I say?!
---
And the winner is…
Which book cover mentioned above is your favourite?!
Okay yeah… I AM copying Orangutan Librarian here BUT YOU EXPECT ME TO CHOOSE ONE!! I couldn't even choose JUST ONE for each category!! YEAH RIGHT!? Tag maker YOU ARE DREAMING, hahahhaaa!
---
My Tags…
I chose dreamy cover lovers (wait… who doesn't LOVE covers!?) who came across my feed today!! Here is your reward for posting on Sunday…
Analee @ Book Snacks
Danielle @ Life of a Literary Nerd
Kathy @ Books & Munches
Amanda @ Literary Weaponry
Nicki @ Secret Library
EIise @ thebookishactress
Sarah @ Between the Pages
Annatasia @ Bibliofiles13
I hope you share this tag… I love book bloggers who enjoy creating!! It deserves to be rewarded…
---
Do you love cover art?! Which was your favorite cover? Did you read any of these books?! Please, share your thoughts…
Thanks for reading, XOXO