Alien invasion stories are akin to dystopia to me (i.e. I LUUUVVVV them) and I was fascinated by the blurb of this book… come check it out! (PLUS an Apple ipad mini 4 giveaway for a limited time…)
---

Fate of the Stars
by Arwen Paris
Published September 1st 2017
by Legendary Prose
When the fate of the world rests upon you…
Allison Delaney wants to spend her senior year healing from the loss of her father, to leave the shadows of his death and her junior year break-down behind. A Labor Day beach party seems like a good place to start…but there's more danger lurking than anyone could imagine. Death is coming to Earth if the pods of infectious creatures aren't stopped. But only one human can help…
To live or die is no longer a choice.
Eenoki is a protector of life but must have a sentient host to fight the invasion. A teenage girl would not be the best choice, but out of desperation Eenoki invades Allison's mind and body, granting her unnatural abilities and strengths – and helping her escape certain death when the first wave of pods land.
As destruction rains down on Earth's population, Allison realizes to save everyone, she must make the ultimate choice: Reject her human side and bond with Eenoki to become the Earth's Priestess – or be killed along with the rest of humanity.
There is a fun campiness to this story that kept me reading… even though it wasn't what I expected!
-There is this connection to memories that I thought was really intriguing. Eenoki was able to share through the mind and it made for a rich back history.
-I really loved the four different alien species that were represented. I could envision each of them, especially the cat people! It's hard to create a humanoid race and yet still feel like it is another race totally.
-I loved Eenoki and the idea that his people are able bonding with another race and supplying them with the power they need to save. I can see where bodies of light would cause you to seek a more permanent existence of flesh and purpose.
-Katok! He is the first of the other races to see Allison in action and he realizes that there is something different about her but he isn't willing to accept it at first. I could see this guy more as a love interest than Stephen. It was an odd juxtaposition but I just liked Katok better!
-There are tons of political machinations with the Alliance and seeking the help Earth needs from this body of alien nations. Allison has to take action to show the Alliance that she could represent Earth!
---
I did struggle with the writing as it was quite flamboyant.
Check out this example: "I am so sorry." My words gush out with a sob. That poor little girl. Her death is on me, on my very soul." You see? Too much! It really verges on purple prose.
At the same time there were some details quite well thought out like this description: "Aakina is massive, lean, and muscular, at least half a foot taller than me. What I thought was tan skin is actually very fine fur. Her high cheekbones slope up and give a regal Elvish shape to her features. Her leopard-like nose, wide and flat, is the most alien thing about her. Midstep, Aakina stops. Her lips curl back, revealing gleaming white fangs."
I really wanted to love the relationship Allison had with her mother… BUT it's so exaggerated and I wasn't surprised about what happened because readers understand about cancer. I just wasn't buying the conflict (ALL contrived) with her mother, friend or Stephen her friend's boyfriend. The worst thing was Allison wasn't cognizant of what affect her actions were having on other lives. She didn't really think about others except as this mass of humanity…
I started to become increasingly annoyed with Allison… She was ALL over the place!
"The idea of being a political or religious figure makes my head spin. I'm not prepared for that. I just lost my mom and haven't even graduated from high school."
She has super clear thoughts like this one but keeps harping on her mother! And who cares about high school at this point?! I'd be worried my planet will be overrun with these monsters!!
Then I became disappointed in Eenoki!! See there is this pattern in the book… She gets somewhere, argues, isn't sure what to do but whines about something (normally her mom!) She runs or a variation thereof and is picked up again in meticulously explained scenes that try to mimic action. She calls for Enoki but he doesn't answer and yet she somehow manages to get out of the situation whether they let her out or aren't vigilant enough… *sigh* The WORST part of this pattern is that Eenoki is what makes this special snowflake special but he rarely makes an appearance!! GAH!
LOL this book… it's fun… it's action packed and full of alien tomfoolery! As you can see I am split on this one… I WANTED to love it… but…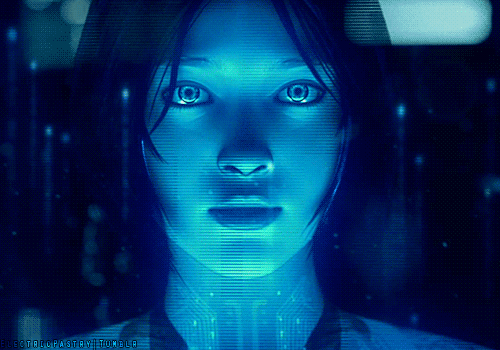 Aliens! Invasions! Sc-Fi!

Fluff!
---
As a writer I found the book written oddly without beats so that you can process what happened. Action is happening so fast and it is all FIGHT! FIGHT! FIGHT! Without a pause or space of time to just take in what happens… as a result everything kind of compresses together and none of the action really stands out.
With a little rewriting more emotional fluctuations or beats could be added to make events feel more natural and less like a campy horror movie.
---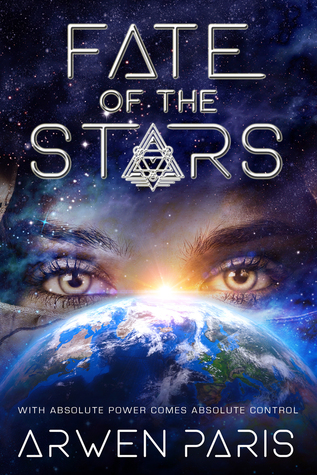 .
⋆ ⋆ ⋆⭐⭐ Premise & World Building
⋆ ⋆ ⋆ ⋆⭐ Development & Storycraft
⋆ ⋆⭐⭐⭐ Writing & Narrative
⋆ ⋆ ⋆⭐⭐ Plot & Pacing
⋆ ⋆ ⋆⭐⭐ Relationships
⋆ ⋆⭐⭐⭐ Cover & Title
⋆ ⋆⭐⭐⭐ Feelings


Fluffy space invasion with some inventive alien species!
---
About the Author.
Arwen Paris is the author of young adult fiction. Her debut YA Sci-fi Urban Fantasy novel FATE OF THE STARS releases September 1, 2017. The actions packed pages of her novels are filled with characters that are forced to face fears they never expected. When she's not writing, you can see posts of her (too many) vacations that keep her sane. Arwen lives in Washington, has a big crazy family & after the day job, she writes Fiction For the Fearless – #F3Fanatic
Website. Facebook. Twitter. Goodreads. Instagram.
---
Don't forget to enter the Giveaway…
Apple iPad mini 4
C l  i c k   t h e   l o g o   b e l o w   t o   e n t e r !
---
Click the banner below to check out what others thought…
---
∞
Thanks to Xpresso Book Tours and the publisher for providing me with an ARC in exchange for an honest review.