Did you love The Hunger Games? (Okay, this is NOT the same thing but it does bear a general resemblance…) Do you enjoy healthy competition? Can you imagine that happening in space? Well one writer did and this is his debut series… What did I think? Come check it out…
---
Nyxia
The Nyxia Triad #1
by Scott Reintgen
Published September 12th 2017
by Crown Books for Young Readers
The Babel Corporation recruited 10 teenagers for a once in a lifetime salary. It's all due to Nyxia, a rare substance that can only be found on Eden. And Emmett is taking them up on their offer of a space trip to mine the stuff. All so he can take care of his family… Forever! Once aboard the ship he learns he has to earn the right to be one of the miners… will he compromise who he is to win a spot or will he find a way to remain true to himself?

THE SETUP (Approx first 40%) ⭐⭐⭐⭐1/2
I was iffy about this book at first because the title was obscure and the cover rather nondescript. Marie Lu gave it a recommendation but I hadn't read Warcross yet so didn't know if that was a good thing or not… After the first chapter I became REALLY excited for the book!! The blurb setup was tight and we were quickly developing the story into more than what we'd already been told. Questions were developing about the program they were in but that's a good sign… In fact I was pretty happy until these questions started to be developed…
What did I like in this section?! Almost everything!
1- LOVED Emmett's narrative! Emmett felt like a real kid who loves his mom and is willing to do hard stuff for her. He seemed to me to listen to his gut even though this isn't stated implicitly I really liked that about Emmett. He was raised by great parents. Who we saw through the scene with his father taught him morals, listening to his heart and doing the hard thing.
2 – The DIVERSITY!! There are 10 recruits from all over the world. Depending on the point of Babel choosing kids this makes a lot of sense!! I particularly like that Kaya and Katsu were Japanese, and that Longwei Bilal were also Asian!! There is a girl from Africa… it just made me happy! And there was an effort made to concentrate their backgrounds into how they reacted to the competition. Bilal was super nice. Longwei felt the pressure to succeed and do so alone. Kaya was a strategist.
3- The writing craft was quite good. Emmett felt like a real guy from Detroit and it came through in his word usage. Not in a heavy or overdone manner but quite balanced. His struggles felt genuine and specific to him and I cared. The details picked out for the characterization worked well to help me keep those characters we interacted with separate in my mind from both a physical and personality standpoint.
4 – The actual competition and training was well developed (the rabbit room was my favorite!) It was ALL about nyxia and getting the nyxia out! The specific room designs and tasks worked well and I felt truly stressed for Emmett and Kaya and Bilal. The conflict it naturally provided was NOT totally banked on but what was there made me root for certain characters. The details in a word were incredible!
---
THE MIDDLE (40-60%) ⭐⭐⭐
The more we learned about what Babel wanted from these recruits the less things made sense. The start was so STRONG that it became apparent that things were developed to a certain point and then it seems the story started to just wing it… it made less sense… things happened or were shown for shock value rather than to develop the mystery or reveal things.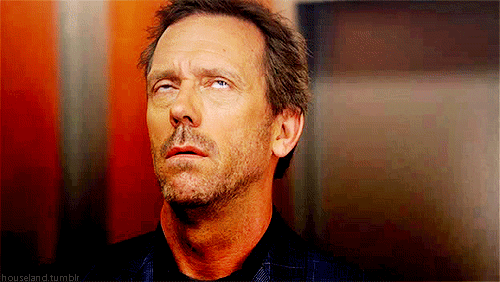 One question that bugged me was why the competition at all? Why 8 and not 10? This is NEVER really explained and what we are shown and told doesn't add up. I'm NOT saying the author hasn't worked out the answers or come to a reasonable explanation but he DIDN'T share these with the reader but presented the information he did give us as if it made sense when IT DOESN'T!
I did continue to LOVE the characters that were used… Kaya was a super favorite of mine!! Her weaknesses suited her philosophy and so I worried for her but at the same time her strengths made me love her!! Bilal was the same way… his kindness for all wasn't suited for this competition yet it was his best quality. I did want to see more development with other competitors… like Longwei which didn't happen. And I was surprised at how isolated Isadora and Roathy's actions were… honestly from all of their backgrounds I expected MORE of this!
---
THE END (75-100%) ⭐
Okay so safe to say I pretty much felt this story TOTALLY UNRAVEL at the end. It made ZERO sense at times… And the worst is I CAN'T talk about it for fear of spoilers!!
My biggest complaint is that the end was NO DIFFERENT from the middle. If you read this book you will understand what I mean. The twist should have CHANGED the DYNAMICS!! Mega time! Instead we focused tighter on Emmett and it made the end BORING because DUH how else could a competition like this end for the main character!?
And I have LITTLE HOPE for Eden… some of those that were chosen had to commit terrible acts, they are only there for money and they didn't come together as a team in the end. If you've ever read a military centered special ops book or some such story then you'll know that in a dangerous job camaraderie is more motivation than money!!! (Umm EVERYONE knows this, right!?) Babel would have know this too… when I can't believe in the power that started the premise… the entire story starts to become less and less believable.
This is what I said once I was finished…
"So, so contrived… I was bending over backwards dying to give it a chance… and there is something to like in it, but I can't say I even care that these yokels are "millionaires" nor do I give a crap what happens down on Eden. The question… 2 or 3 stars?"
I ran the numbers and settled on 3 stars. I think many readers will not be as offended as I by the end. They will just go with it and not question… Babel probably would have had to MURDER me to keep the other recruits from questioning them too because I wouldn't have quieted nor stopped doubting their ways when things stopped making sense…


Space! Competition! High Stakes! Alien Planet! Diversity! Strong Narrative!
---
Story craft is actually hard to execute in a complex story like this one!!
Problem #1 – Too many characters left off screen particularly in the middle and end. As a writer I know that with soooo many characters it's hard to balance them all. You work at trying to limit showing everyone because just sheer numbers make a group conversation a long endeavor…
Emmett – American from Detroit and POV character.
Kaya – Emmett's Japanese roommate and a master problem solver.
Bilal – The sweetest and kindest boy from Palestine.
Longwei – The best on their ship, Asian, of course! There is a touch of interaction but I was disappointed there wasn't more… "\_(ツ)_/"
Jaime – Swedish and the lone white boy.* "\_(ツ)_/"
Azima – Kenyan and "\_(ツ)_/"!
Katsu – The other Japanese, again capable but also the comic relief and token fat guy.
Jazzy – American from Tennessee and "\_(ツ)_/".
Isadora – Pretty insane Brazilian. "\_(ツ)_/" (I won't ruin it but we still don't know much more…)
Roathy – Classic hard life case…not sure his race was mentioned? "\_(ツ)_/"
*You can see the diversity and actually it's used pretty well… like the token conflict with Jamie. I just wanted more interaction with Emmett! I felt their differences were resolved OFF SCREEN…
You can see by my "\_(ツ)_/" shrugs that while we had characterization for most we didn't have much INTERACTION!!
Problem #2 – This is NOT the type of story where you can figure out one side of the equation (Babel Corporation) and then position the other side (Emmett and the other competitors) on the other side. Emmet actually created a THIRD side in that he wanted to play the game according to his MORALS and NOT Babel's.
Problem #3 – During the "END" section of the book Emmett's purpose was lost in just trying to win his spot. There was a ton of exposition trying to explain his thinking but it was just a bunch of gobbly gook. A character is always consistent to themselves even if they are irrational.
---
.
⋆ ⋆ ⭐⭐⭐ Premise & World Building
⋆ ⋆ ⋆⭐⭐  Development & Storycraft
⋆ ⭐⭐⭐⭐ Writing & Narrative
⋆ ⋆ ⋆ ⭐⭐  Plot & Pacing
⋆ ⋆ ⭐⭐⭐ Relationships
⋆ ⭐⭐⭐⭐ Cover & Title
⋆ ⋆ ⋆⭐⭐  Feelings

Unraveling end ruins a promising setup!!
---
∞
Thanks to Penguin First to Read program for providing me with an ARC in exchange for an honest review.