This book should be "made" into a classic… I'm not sure how that is done (the passage of time? A university teaching it? "\_(ツ)_/" ) but if I could vote it in I would made it happen… Dun, dun, dun… Stephen King liked it too… Why you ask? Come see…
---
Fever
by Deon Meyer
translated by K.L. Seegers
Published September 2nd 2017
by Anansi International
The Storms have been left adrift after most of the world dies from the Fever. As they travel through South Africa Willem cultivates a vision for a new community, one where his son Nico can live like a human being and not a savage. As survivors flood into Amanzi they must survive challenges from marauders but also from within…
When I saw how many pages this was I wondered if I was crazy!? At 544 pages it tops out as pretty hefty, BUT THIS WAS SO GOOD! (If you look at my ratings the only downer was the cover and the title. I didn't hate the title but it is totally humble in the face of how GREAT this book is… Also the cover isn't bad at all but again it doesn't really say much except that it is a dystopian book. PREPARE TO HAVE YOUR MIND BLOWN IF YOU READ THIS… note read my warning at the end of my review…)
---
THE POV!!
Nico made the best, most perfect POV character for this story! I don't think it would have worked nearly as well if there were multiple POVs or if it was from an adult's perspective. One of the few kinds of adult books that I enjoy are ones with young adult protagonists. The world is dark and conflicted but we still get to see things through a more upbeat and hopeful tone. Nico really provided this POV. At it's heart this was a coming of age story to rival coming of age stories! I really enjoyed it and if you are a post apocalyptic fan like I am then you'll enjoy this book too even if you normally only read YA fiction!
---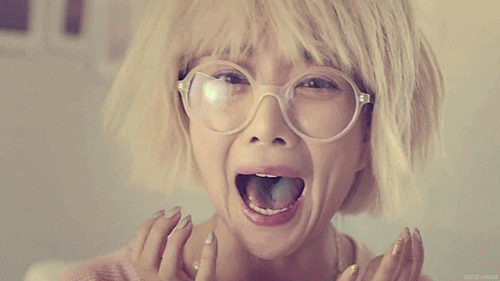 NICO'S RELATIONSHIPS!!
There is this extremely developed relationship with his father that I SO identified with… Willem is a polymath. He knows a little about everything and seeks out learning and knowledge from "experts." He is a total pacifist in a time when pacifism will get you killed literally. Then there is Domingo… the man with a tattoo on his hand and SOOOO much swagger in his step. He believes in a benevolent dictatorship but is willing to stay out of it if he's allowed to AGGRESSIVELY protect the community. These two father figures create this tension and conflict in Nico as he maneuvers from a 13 year old boy to a 17 year old young man. Do we fight or do we hide? What do we do when there are too many people to protect? How much is TOO much fight in such a lawless time?
---
THE CHARACTERS!!
Then there is Betyl and Sofia, no two woman could be the more opposite of each other but they play a HUGE role in Nico's world… And OMG Okkie!! Can I have him for my LITTLE BROTHER! These were the major ones but there are so many more!! Hennie, Pastor Nkosi, Nero and Birdy… The thing that blew me away about the characters was that they felt like people who LIVED for themselves and not the main character!! We got a glimpse into their lives like one does with the people we live with but there was MORE than just what we needed to know for Nico's POV to be fleshed out!!
---
THE WORLD!!
The world building is the best type of world building… it arises naturally from the things that Nico interacts with… developed with the right balance of SHOWING and TELLING… I LOVED it and because of the developed plot we got a FULL sense of the world after the Fever. In a YA book you get this sense that book worlds aren't how the REAL world are… this book is the exact opposite… you get this sense that THIS IS HOW IT WOULD BE if a fever swept through the world. Yet it's not so dark and grim that I want to kill myself reading it… I liked that by the end we understand the odd happenings with the west coast survivors. We understand the pastor and his motivations. Willem and his choices as a parent are enlightened to us. And all shown in the most NATURAL way!! The setting of South Africa was used in a SMART way that doesn't surprise me with how well developed and written this book is. I felt like it wasn't a gimmick but it was where they lived, where the fever happened to them but it also played a part in the plot. WOW!
---
THE DEVELOPMENT!!
The Amanzi History Project was one of the smartest developments by the author… We get these rich stories from the POV of individual characters that DO NOT interrupt Nico's POV but which enrich the world and give us tidbits we need for the overall story. The WRITING really shone through here. ANY of these characters could have been the POV character and it would have been a rich and individual story! I felt like EACH ONE OF THEM were real people sharing their experiences. The ability to use detail to make each character stand on their own really blew my mind… It was incredible, particularly later when you are starved for what is happening out side Amanzi.
---
As a Reader…
One warning I'll give you is that this is a slice of life story rather than an action and adventure tale. The plot is well developed and when an experience is shared IT IS COMPELLING!! I can list every single event in the book off the top of my head… YES THEY WERE THAT GOOD! But there were many pages devoted to the passage of time… to the development of the community… to the influx of different groups of survivors. To the coming of age changes and development in Nico. It felt like a memoir and it read like a life. For a standalone dystopia to be so well written… I HIGHLY suggest EVERYONE read this book. It has all the makings of a CLASSIC!!
---
Dystopia! Memoir Fiction! Standalone! Realism! Well Written! YAs in Adult Stories! aswjeg;awgbh;aoge!!

---
Deon Meyer is gifted as a storyteller and writer. An incredible WRITING and STORYTELLING technique was how he used a memoir format to the story. The development of various parts of the story kept it moving but wasn't a gimmick. He moved forward and back through time in a way where you weren't told too much but became incredibly earnest to know more. To understand how Nico KNOWS so well why he regrets… why he feels!
There were a couple of slow moments in the beginning as you wanted to get on with forming Amanzi and seeing where that took Nico… Otherwise in this HUGE tome of a book I wasn't bored AT ALL! The second half of the book is particularly raring to go a mile a minute! With tension and problems arising. At one point in the book we go back and forth between two POVs (through the history project) and it is SPOT ON for that moment!! WOW! As a writer I have the greatest respect for the author…
---
.
⭐⭐⭐⭐⭐ Premise & World Building
⭐⭐⭐⭐⭐ Development & Storycraft
⭐⭐⭐⭐⭐ Writing & Narrative
⭐⭐⭐⭐⭐ Plot & Pacing
⭐⭐⭐⭐⭐ Relationships
⋆ ⭐⭐⭐⭐ Cover & Title
⭐⭐⭐⭐⭐ Feelings

A dystopian standalone that should go down as a classic.
---
∞
Thanks to Netgalley and the publisher for providing me with an ARC in exchange for an honest review.
"NetGalley delivers digital galleys, often called advance reading copies, or ARCs, to professional readers and helps promote new and upcoming titles. Professional readers–reviewers, media, journalists, bloggers, librarians, booksellers and educators–can join and use NetGalley at no cost." Netgalley is a special section of my book discussions where I post reviews of the digital books I read through this service. It's quite amazing the gems you can find. I've yet to regret reading a book, even if I don't like it…