I've seen this tag around and thought it very sweet but never thought I would be tagged for it!! I was so happy when Beth @ Reading Every Night chose me to do it next! Thank you so much! Her blog is very smart and all about books and I love it, check it out when you have time…
---
Ah. Healthy food. It is deep, meaningful, and probably won a lot of awards but, um, it really isn't your thing.
The Knife of Never Letting Go by Patrick Ness
This received a looooonnnnggg list of awards when it came out and many people rave about Patricl Ness books… I'm sure that they get a lot out of the stories and that those awards have great meaning… I however will never forget when I got to a certain place in the story and the character went totally against the person they had been up to that point. Their action had zero motivation to me! It felt contrived to be a shocking twist. I don't enjoy books where the twists aren't natural, arising from who the characters are and have been!
---

This is a book you'd recommend to absolutely EVERYONE.
The Hunt by Andrew Fukuda
I didn't want to pick a book that everyone has already read or one that I normally push out of extreme love… I wanted a little known book… and this book WOWED me! I still remember how it made me feel, uncertain what they were talking about because I was totally in Gene's head experiencing what he was dealing with… The second and third books aren't quite as good but the way this first one was written you are on the edge of your seat! It is the best example I've seen of taking what is a typical trope and totally turning it on its head in the best way!
---

Why do these exist??
Burn Out by Kristi Helvig
With this book I'm talking stupid protagonists! This is from my review: "Tora was a major problem for me. She was majorly stupid and made stupid choices. #1 – If someone knocks and you suspect they are up to no good…DON'T OPEN THE DOOR! And definitely don't leave safety!! #2 – Don't tell enemies and people you don't trust valuable information!! If you have to – LIE!! This is about weighing your choices and choosing the less horrible of the two." I can't abide stories where someone is so stupid and "that's just the way they are!" NO! We have enough dumb decision making in the world I don't need to read about it in fiction too…
---

Awww this novel had the best romance.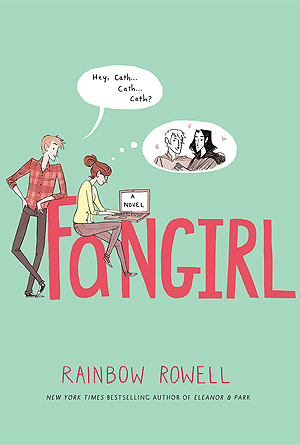 Fangirl by Rainbow Rowell and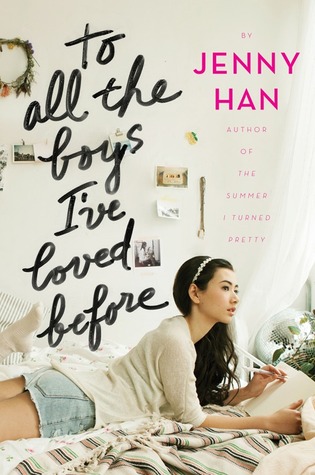 To All the Boys I've Loved Before by Jenny Han
I picked two for this one because I just couldn't choose! And actually WHY I LOVE them are remarkably similar. Both are thrust into situations where these girls have to grow up and learn to deal with new situations. They have to shed old ideas about themselves and what they want in order to move forward! And they both have the cutest, most perfect for them relationships with the boys in their lives…
---

Eek! You made sure to check under your bed every night for a week after reading this scary one.
Gardenia by Kelsey Sutton
I don't really read horror and when I do it has a more creepy young adult vibe. While not explicitly "so scary I can't leave my bed or house" I do highly recommend this book! There was this perfect blend of mystery, contemporary romance and coming of age. Ivy seeing the countdowns to people's deaths was integral to her moving forward to solve the mystery plus it was fun + creepy!
---

This took you forever to get through, but hey! You did it!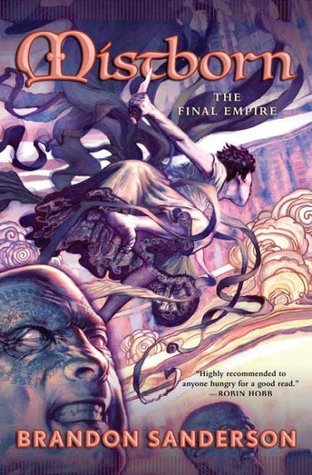 The Final Empire by Brandon Sanderson
There are SOOOO MANY books I could have chosen to list here. A couple I've read recently… like Illuminae and Strange the Dreamer and some that I read a while ago like Harry Potter and the Order of the Phoenix or All the Light We Cannot See. These all top 500 pages easy.
I picked the first Mistborn book because I felt every one of those pages!! As a writer I could see places that could use a trim and a couple spots where there were two very similar scenes and one could have been lost very easily. It's still a really great story and worth the read but its not perfect as is…
---

Admit it, you loved this when you were younger (you probably still do). Think children's or MG fiction.
Jeremy Thatcher, Dragon Hatcher by Bruce Coville
I loved the Magic Shop series growing up – they really were perfect at getting the creative juices flowing so that you could see the magic around you in the present world. They weren't sweeping you off the another world but occupying the hum drum life you were living now! What would you do if you had a dragon egg to hatch?!
Very similar to the magic the Percy Jackson series engenders in young kids today!
---

Exotic and handmade. You didn't think you'd like such diversity but it's unexpectedly tasty!*
Hundred Ghost Soup by Robert Chansky
I love me some Asian protagonist, world building or mythology and this has all three in spades!! Some may not consider it diverse since the world is set in China but it is certainly exotic and it still only has 14 reviews on Goodreads even though its been out almost a year… And it really is a 5 star read!! If I haven't convinced you to read this yet then let me plug it a little more… there is a male protagonist and very little to no romance plus the storycraft is excellent. Jimo being an orphan informs each and every decision he makes through the course of the story and WOW!
---
My Tags…
You all are my sweet choices!! I tried to check and make sure you haven't done this one but if you have then please leave a link in the comments. (Or if you don't wanna do it, no problem!) I look forward to your answer!
Nel @ Reactionary Tales
Hannah @ Peanut Butter & Books
Namitha @ Teen Memoir
Mischenko @ Read Rant Rock & Roll
Avalinah @ Avalinah's Books
Destiny @ Howling Libraries
Jackie @ Death by Tsundoku
Julianna @ Blots of Ink and Words
+ anyone else who would love to do this tag!
---
*I added mochi rice cake candy! No insult to the tag creator intended… I just wanted to include my favorite tasty sweet!
Thanks for reading, XOXO