I love alien post-apocalyptic books! There is just something so compelling about an invasion… having to survive and fight off an unknown being… even only okay ones have a lot of campy fun… I had to throw two in the ring… if you loved one then you'll probably enjoy the other!
---
If&Then Thursdays is a book meme created by Alex@ Young at Heart Books. How do you participate? It's easy! All you have to do is choose two books that are somewhat related in theme, writing style, genre, etc. Tell us how they are similar and why we would like them! All recommendations should be made in this format: "If you like Book A, then you might enjoy Book B"
If You Liked…
The 5th Wave by Rick Yancey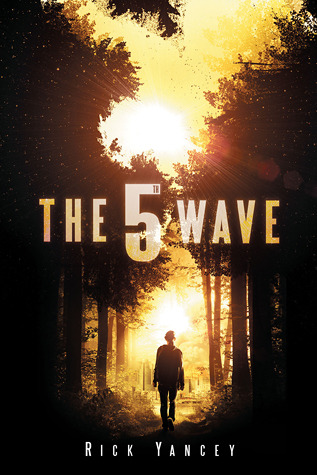 Read more about this book and it's movie in my adaption review here!
Then you may Enjoy…
Remnants by John Hennessy
Night one brings marked doors to every home in the world. Day one sees confusion and fear. Night two takes half the planet's population. Day two leaves panic and mayhem. Night three watches the second half disappear. Day three the fight for survival begins.
The world ended in silence. No birds chirping. Dogs barking. Cars thrumming. No people going about their busy lives. After the aliens arrive, they clear the globe of every living animal, except for a few scattered bands of human survivors. Now Maggy, a strong-willed intellectual, leads Darrel and Félix, two shy geeks, on an expedition down the west coast, searching for safety in a landscape that promises only a gruesome death, as the aliens hunt down the remnants for sport. But when one of them is abducted, a much more sinister truth unfolds, one that will change the course of humanity forever.

Read more about this book in my review here!
Why?
Both books have dual POVs, one female and one male and a slew of secondary characters. This dual POV causes the action to switch back and forth keeping tension high as you speed your way to the end. They start with an alien invasion but don't stop there… we have alien contact in absurdly intimate ways… there is infiltration of alien bases. The alien tech plays huge roles in both stories but in creative and different ways. Remnants takes the book to an unexpected place that even The Fifth Wave doesn't get to, at least not in the first book…
---
Do you enjoy the post apocalyptic genre with a side of aliens? What kind of alien sub-genre is your favorite? Do you have other recommendations based upon either of these books?
Thanks for reading, XOXO