My TBR shelf is over a 1,000 books strong and this week I'm up 30 books that I added since last month! *sigh* TOO MANY GOOD BOOKS! …I know I have a problem, so I created a "must read soon" shelf on goodreads of the books I want to read by the end of this year. And another shelf "to read someday" which are low priority books. Help me out as I sort through my tbr shelf…
Regularly I'm going to hit up my TBR shelf and pick off six books that have been there the longest and examine the pros and cons to keeping them or skipping them. My first aim is to cut my TBR shelf down by a third. My second aim is to sort those I keep into three piles: read soon, "keep" or someday. Did I make the right choice?
---
Also called Kiss of the Rose Princess… When Anis Yamamoto loses the rose choker (a protective amulet which would safeguard her from harm) her father gave her as a child, she's afflicted by a "punishment" for removing it. Which is a bit more than she bargained for!
Punished when you stop wearing jewelry that is just twisted enough to be fascinating especially when you add in four knights that have something to do with it all! I maybe would have skipped it but my library has it so it goes onto the read soon! If I don't like the first couple volumes I'll let it go…
---
Silence by Michelle Sagara West
Book 1 of The Queen of the Dead series. Emma has been haunting the graveyard ever since her boyfriend dies in an accident. One night she runs into Eric the new boy and the old woman he's with touches her awakening a power within her to speak and touch the dead. Now the new boy has to kill her but she is determined to save the ghosts she finds…
At the time this sounded intriguing to me but now there are a ton of necromancer type gifts out there. On top of that a blogger I like who I follow on Goodreads totally panned it. I agree with her that it's probably going to be just okay… it's how I already feel about the blurb and the cover… I can skip it!
---
Shinmen Takezo is a cold-hearted killer, who will take on anyone in mortal combat to make a name for himself. He is also destined to become the most renowned samurai of all time. The journey of a wild young brute who strives to reach enlightenment by way of sword–fighting to the edge of death.
I'd love to BUDDY READ this with someone (which is totally possible because I can get it from the library…) who is excited to read it… (I've never done a buddy read before, but…) it seems like the sort of manga that I need another person's perspective to totally enjoy as much as I would like… So I think I'll keep it for my someday pile…
---
Three Shadows
by

Cyril Pedrosa & Edward Gauvin
A graphic novel where three spectral shadows come for a couple's son. They know there is nothing they can do to stop them but they also know they can't let their son die without at least trying to flee death.
I heard good things about this graphic novel which is why I put it on my TBR… I would love to try a graphic novel sometime so I think I'll toss it on my someday pile. If I were going to read one I'd love to start with one whose art is seriously breathtaking… this is said to be like a pixar movie… high praise if it's true!
---
When a confused and frightened demon imp pops appears in a Sicilian theater, Artemis is there to meet him. But he is not alone. Someone else has unlocked the secrets of the fairy world and managed to solve complex mathematical problems that only a genius could. And she is only twelve years old…
Book #5 in the Artemis Fowl middle grade series… I read the first couple books when this series first came out… I was a fan and planned on reading the entire series. I can't remember the last book I read nor had I been keeping track on Goodreads at the time. I think I'll skip this as I would have to start over…
---
Obsidian by Jennifer L. Armentrout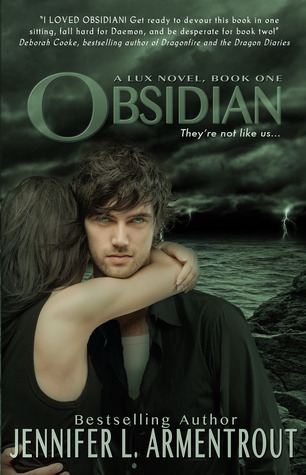 Katy has just moved to West Virginia only to be attacked by a stranger. When her hot but infuriating neighbor freezes time with a wave of his hand he unexpectedly marks her, lighting her up to a galaxy of his enemies. The only way to stay alive is to stick by Daemon but not kill him until her alien mojo fades.
Jennifer Armentrout is known to me and I quite enjoyed The Problem with Forever. I'd like to see what I think about this one despite mixed reviews and association with Twilight. Freezing time is a cool ability and there is also Daemon's sister…
---
Please weigh in on how you feel about the books above… Did I cut a favorite of yours? Did I keep a stinker? Is there a book I must read ASAP? BTW Should I do this feature twice a month to speed up the thinning process? Let's chat… I value your comments!