YAY! My fantasy chat is back!! I didn't do one last month due to a case of blogger blues but I'm baaaaacccckkkkk and sassssssyyyy (or getting there…)!! I was thinking about this feature last month and had SOOO many ideas!! This was the first one and after I started thinking about it I saw bloggers mentioning ALL over their different techniques!! Check out mine…

Fantasy series are lush and rich with details, characters and sprawling landscapes… once you get to the end of 500 pages of lusciousness you are worn out due to all the FEEELLLSSS and exciting action! The last thing you want to do is read another one… you need a palate cleanser (as I like to call them) to give yourself a change of pace before you head back in…
---
Change in Genre
Contemporary for me!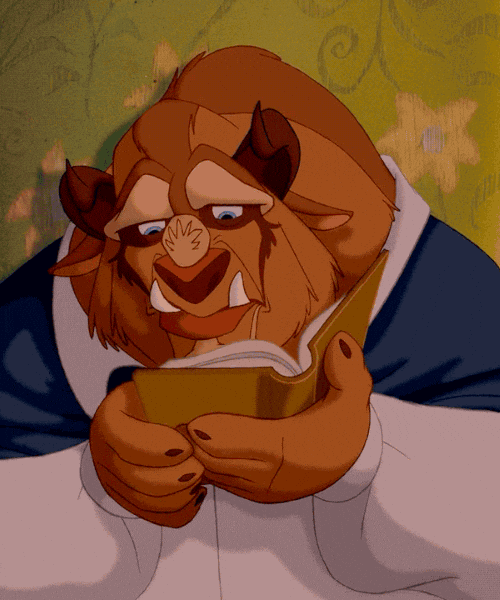 This covers a wide range and is (most?) readers go to way to keep reading without getting burnt out. If you normally read YA then you can go middle grade or adult… If you love dark dystopian you can go fluffy romance… And if you LOVE fantasy then you can go contemporary!
I like to keep a mix of genres and subgenres going to act as a change when I need it. Contemporary is quite fluffy to me and tends to focus on romance (which I love!) so its great to not contemplate saving the fantasy world for a book or two…
---
Standalone Book
Quickly resolved by the end of the book!
Contemporary and standalone go hand in hand for me but there are a ton of great standalones that aren't contemporary. Series are great but they are an investment of time and there are those dreaded cliffhangers! I have 187 standalone books on my goodreads TBR and scrolling through them… there are a LOT of contemporary…
The great thing about a standalone book is that commitment is low… You know it is going to be resolved by the end! And they tend to be about more realistic subjects. It's nice to come back to earth for a while in-between fantasy places!
---
Try Something New
Get out of your comfort zone!
I'm all about the premise… sell me with the marketing blurb and a gorgeous cover and I'll give anything a try… but not horror, and I like to watch my mysteries… Anyway we SAY we are game for whatever sounds great but sometimes we get caught in a rut… dystopian anyone?
Trying something a little outside our wheelhouse can be a great way to combat post reading blues! If you love contemporary and rarely read anything else then a magical realism subgenre could be the change you are looking for… The same is true trying a mystery if you typically go all out for romance… This is why we need more books WITHOUT romance!
---
Manga
My go-to palate cleanser!
Okay, now its time to plug some of my favorite loves… manga is a type of comic (not really but we'll go with it… read more in my primer here!) that makes a great in-between book… You are still reading technically but illustrations play a HUGE part in the experience.
They go fast but you can choose a many volume story or a short volume story… so the commitment is up to you. There are anime tie-ins that can make a great break when reading ANYTHING just isn't cutting it. There are as many genres as you can think of… my favorite is slice of life with a magical bent, plus volumes aimed at girls and women (this is not a male exclusive club!)
---
Switch Mediums
Yes, I snuck in K-dramas!
I mentioned animes above… sometimes we just need a break from reading. Our eyes are crying out and we just want to sit back and listen… An audiobook is a great stand-in and still gets our TBR down or you can completely abandon the written word for K-DRAMAS!!
Any fan of YA books will love K-dramas… (see I'm plugging my fandom still…) And you are still reading… but subtitles this time! (It is NOT as difficult as it first seems when you start…) A new story in a different medium is a great way to get a shot of fantasy while not worrying about reading blues…
---
These are the methods I use to combat post-fantasy reading blues… What do you do? How fast do you read a book typically? All in one sitting or a certain percentage a day? Share your secret techniques…
Thanks for reading, XOXO