I TOTALLY LOST MY REVIEW!! That has never happened to me before and there is no save or history to restore in goodreads… *cries* so I'm going to strip mine my review… check it out…
---

Bad Girl Gone
by Temple Mathews
Published August 8th 2017
by A Thomas Dunne Book for St. Martin's
Echo wakes up in Middle House, an orphanage… What?! Only her parents are alive! The other kids there aren't hearing her and in fact are quite cruel…. so, of course, she gets out of there! As she deals with losing the love of her life she befriends another boy, Cole. Along the way she realizes she wasn't really the person she always thought she was…
---
What I liked!
–The opening. The blurb does readers a disservice by telling us TOO MUCH about what is going on… that always makes for a boring beginning! And I feel like this happens when there is fear that the hook won't engage readers… I quite bought into the creepy, confusing and surreal nature of the opening few scenes.
–The writing. I love it when writers use tactile senses in their writing and keep the language easy to read. There is a time and place for the heavy "lyrical" writing whereas you can always read an easy narrative.
"I stared at the Middle House kids who now surrounded me. I looked them in the eyes one by one. Zipperhead, Lucy the cat girl, Fish Guy Cameron wearing his glasses, Pigtails Darby, Snow Hair Mick, and freckled Dougie. I didn't know what the hell had happened—but whereas they were menacing before, now they all, even Darby, kinda, looked so damned friendly."
–The group. We are introduced to quite the group when Echo finally gets her feet under her. I thought they stood out for the most part and had personality, especially the minor characters that appeared again and again.
–The abilities. Echo has a rare ability to enter the living when they are afraid. I enjoyed what she was able to do even if it was contrived! I really loved how the group used their individual gifts together.
"I stared at a nearby towering Douglas fir tree. Its bark glistened and pulsed with life. My vision was incredible. It was as if I could see each individual fiber of the bark. My senses were enormously acute. I could feel life vibrating from everything around me. It was ironic. All this life, and there I was, deceased."
–The plot. The actual events of the plot were quite good. They were developed enough to show Echo what kind of person she was. I quite enjoyed this subtle character arc and wished it had been made the focus! I liked how we went through suspects and confirmed how they felt, etc. That part felt like a true mystery fused with this paranormal angle. The subplot with the caretaker was a nice diversion. There is a solidness, a reality to events that the book I read previously lacked…
---
What I didn't like!
–No "bad girl" teenager. If I was a 16 year old who woke up in the dead of night in a creepy house that is all locked up I'd head to bed after being told I would be punished. A "strong" girl may scream their fool head off and pound their fists but… that doesn't serve the story. Nothing would have happened except she would find out in the morning… While I understand developing a story from what serves the story best… you can see why there is a disconnect for some readers… this especially hit home after the kind of girl Echo was is revealed…

–Echo's ability was contrived. I didn't mind that it was a rare ability nor that she used it often. That was why she is the main character and the other the point of the story, all the other kids could use their abilities that often as well… Because she was able to so easily make people afraid it was quite contrived at the end. There can be some cunning used instead of ability… Cole would have been perfect to fill this role!!
–While I loved the group, Cole, the secondary character came across very flat. He reveals how he is killed and I didn't feel like it added much to who he was. He just merrily did whatever Echo wanted him to do. And again with all the kissing before the characters even got to know each other! At least it wasn't ghost sex but come on!! She's a little preoccupied with HER DEATH!
–The thinking didn't really work. The book reads more like fantasy than what the afterlife is like… as it clearly relied on thinking that didn't quite make sense… like who cares who murdered you if you get to be reborn…? No one does, except maybe the living! If you get revenge any way you want why aren't there more mysterious deaths…? If you kill the murderer then surely he appears somewhere to resolve his death…?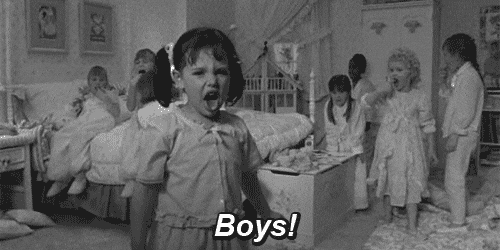 –THE LOVE TRIANGLE!! I think of all the negatives this was the worse… A totally lost opportunity to bank on the one thing this story had going for it… NO NEED FOR ROMANCE! We have a boyfriend Echo leaves behind… She's dead (see marketing blurb) and he's not and she has to come to terms with that!! She's dead and after she resolves her death will be put in line to be reborn. So no romance needed! I'd have preferred Cole to be a creepy cunning friend. If this is a series then romance can be added down the road AFTER the BF is mourned. If this is a standalone then it can fly around the blogisphere as a book without romance!

BOTTOM LINE: Great premise needed to lose the love triangle. Without it some of the other problems would be more apparent and could be fixed.
---
The story craft was all over the place… This isn't the most creative premise so the way the story came together (i.e. the story craft) has got to be spot on. Contrivance is the main enemy of story craft! When the obvious happens it doesn't feel real… (which is odd because a lot of life is boring) because what we want to read about is where life deviates from reality. The unknown or the unthought. If you can't go with creativity then you've got to get us to care and take us on a journey… The love triangle really messed up the interactions and events that could have arisen naturally from friendship! A friendship made more dynamic if Cole didn't have to be a goody goody love interest…
---
∞
Thanks to Netgalley and the publisher for providing me with an ARC in exchange for an honest review.
"NetGalley delivers digital galleys, often called advance reading copies, or ARCs, to professional readers and helps promote new and upcoming titles. Professional readers–reviewers, media, journalists, bloggers, librarians, booksellers and educators–can join and use NetGalley at no cost." Netgalley is a special section of my book discussions where I post reviews of the digital books I read through this service. It's quite amazing the gems you can find. I've yet to regret reading a book, even if I don't like it…