Oh yeah, I'm SOOO happy to see the back of July… People applaud me for my reviews but it was a struggle this month as I was catching up on older reads (#sorrynotsorry) and as a result I wasn't a part of the blogging community near as much as I wanted to be… *cries* Then to be told too many reviews is an offense worthy to be unfollowed… *depressed* I am so thankful to those who shared that they enjoy my writing voice, you SAVED me!! ❤ AUGUST IS A NEW MONTH THOUGH! Let's take a look back so we can move forward!!
Books Read This Month

Okay I am totally shocked… not beyond words because, come on, am I EVER at a loss for words (actually, yes I am, more than you shall ever know) BUT I managed to read 10 books!! I even reviewed most of them this month too!! One was even a non-ARC that I squeezed in. It made me frantic later but I got everything read! (Yes, this was an ARC reading month…)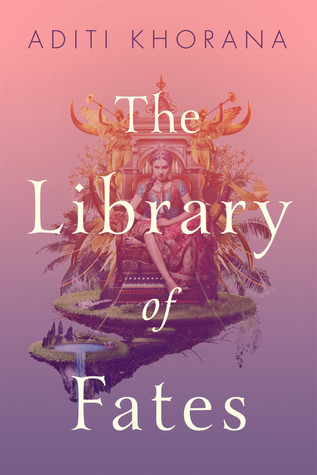 The Library of Fates by Aditi Khorana // 3 stars – reviewed here
Dream Me by Kathryn Berla // 4 stars – reviewed here
Static Mayhem by Edward Aubry // 4 stars – reviewed here
Survival Kit's Apocalypse by Beverly Williams // 3 stars – reviewed here
---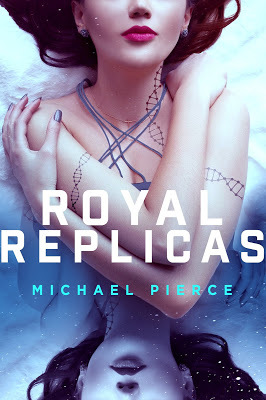 Vanguard by Ann Aguirre // 4 stars – reviewed here
The Dragons of Nova by Elise Kova // 4 stars – reviewed here
Royal Replicas by Michael Pierce // 3 stars – reviewed here
Reset by Michael Pierce // 3 stars – novella reviewed with Royal Replicas!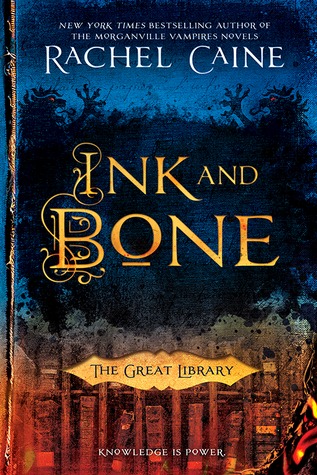 Ink and Bone by Rachel Caine // 5 stars – review to come soon!
Bad Girl Gone by Temple Mathews // 3 stars – review to come soon!
---
Reviews for Last Month's Read Books
The Alchemists of Loom by Elisa Kova // 5 stars – reviewed here
Illuminae by Amie Kaufman and Jay Kristoff // 5 stars – reviewed here
Strange the Dreamer by Laini Taylor // 3 stars – reviewed here
Slathbog's Gold by M.L. Forman // 5 stars – reviewed here
Tuesdays at the Castle by Jessica Day George // 5 stars – reviewed here
Cinder by Marissa Meyer // 3 stars – reviewed here
---
Memes and Tags
This month I decided not to participate regularly in every meme and picked my favorite of the suggested topics. It allowed me to do other original posts. Now I understand why some bloggers love doing memes… they are read more than original content. It was a good experiment trying to do a little of both!
I have been nominated and tagged SOO much for this next month (thank you, thank you, thank you!) and I AM SO EXCITED!! (I plan to do all of my awards and tags from July in August!)
The Mid-Year Freakout Book Tag
Sunshine Blogger Award II
One Lovely Blog Award II
---
This Month's Memes
Top 10 Tuesday was on hiatus so it gave me a little more room to try some new features!
#ARCstravaganza – So sad this is going to instagram only, but I'll still post a blog version! It's a no brainer to participate and gives me an excuse to bookstagram!
#ARCstravaganza // The Last Namsara
#ARCstravaganza // Zero Repeat Forever
Book Traveling Thursday: Favorite 2017 Covers – The current host is stepping down after August… I hope another blogger chooses to pick it up!
Keep It or Skip It More Manga – Should I do this one 2x a month? I have over 1,000 TBR…?
Top 5 Wednesday – 6 Middle Grade Books
If & Then Thursday: Mental Illness – This is the hardest meme to me… I read all over the place… I wish others took part (hint, hint…)
Book Blogger Hop: Movie Tie-ins – Mini discussion posts where others decide the topic, good for beginner chatters!
Standalone Sunday – A 12 Dancing Princesses retelling!!
---
Memes New This Month
Fierce Fangirl Friday: Lee Min-ho – My first one and I was SOOO excited to take part!! I don't particularly like my banner so I'm thinking to change it (but to what?!)
Saturday Morning Cartoons – Where I review manga volumes, this month I covered The Gentlemen's Alliance Cross, Vol.1-2!
Hit or Miss…? – Books I DNFed and why you may love them! This one was about a funny dragon…
---
Original Content Posts
Discussion Journal – My second discussion post… on rating woes.
Manga Primer – Great for beginner manga readers… I paired it with my new Saturday Morning Cartoons review meme!
Talking Spoilers – Not a single person liked this post or clicked into it, *laughter mixes with cries* I picked Strange the Dreamer because SOOO many on my goodreads feed had read it… I just wanted to talk in depth (i.e. get what other readers thought) about specific plot or character details… should I keep it?
From Book to Screen – My adaptions feature, this month about The Fifth Wave!
---
Thoughts on July
Near the end of the month I dropped one of the new original content posts I was going to write… I was feeling down and overwhelmed… Instead of trying to force it I decided to take a step back. I also didn't write my fantasy chat even though I had SOO many ideas this month! Another thing I dropped near the end due the sheer weight of the black cloud over my head. I started my first k-drama review but I was just plagued by the doldrums and doing NEW things was just plain HARD! (I'm sure others feel this way too, right?!)
Thinking about the struggles I had this month I realize I CAN'T APOLOGIZE FOR WHO I AM!! I think that I've taken some things to heart that I ought to just leave to others… I have MANY VARIED INTERESTS and I like to share them and post about them… I'm NOT an EXPERT on hyped books, I struggle to write DISCUSSION POSTS that are engaging, etc… I DO excel at being interested in others (My blogger love This Week's Appreciation posts for one!) and enjoying anything connected to writing or storytelling. This is who I am!!
---
Next Month…

I'm going to stick with a balance of both memes and my original features but I'm going to PLAN way better this time! I am going to keep sharing reviews… I am about sharing my perspective as a writer and I have some future features I want to develop that rely on reviews being on my blog… SO PLEASE BEAR WITH THE REVIEWS!!
I'm going to work in some K-drama posts… some reviews and other primer like posts… I really want to make this a big aspect of my blog as I love Asian influences and culture. (I fell down on adding this last month, so I'm going to give it another go this month…)
I have a lighter reading schedule as I only have 4 ARCS I must read so I can pick out some essential reading (I'm really excited to read some hyped books this month!) WHAT SHOULD I READ?! I started A Court of Thorns and Roses…
---
Some setbacks, some wins! Such is life… I'm determined to be happier with just being me… I added some gifs now that I know how not to use them and not my memory (lol!) and I can see why they are so popular with other bloggers. (fun!) Happy reading…