Have you ever wanted a book really bad from Netgalley and suddenly you received an email saying you get to read it?! And have you ever gone on to LOVE that book?! Well I have… Here it is!!

---
Gilded Cage
Dark Gifts #1
by Vic James
Published February 14th 2017
by Del Rey Books
A family decides to get their slave days over with now while they can do them together. Smart daughter Abi gets them a plush assignment at one of the Equal estates, where aristocrats with magical gifts live in luxury. Things go awry when Luke her younger brother is sent to a brutal factory town where he joins with revolutionaries. Abi will have to choose between finishing out her 10 years or saving the brother she wasn't able to protect…
---
Thanks to Netgalley and the publisher for providing me with an ARC in exchange for an honest review. This has not influenced my opinion.
---
The best thing about this book is the multiple POVs and how they enhance the development of the world.
We have Abi and Luke who are the commoners doing their slave days with their parents and their little sister Daisy. We have Silyen and Gavar two aristocrat brothers with powers plus Jenner their powerless brother. Plus we have the unusual POVs of Euterpe, their aunt and Bouda, Gavar's fiancee who are also aristocrats but seemingly have less the do with the central story. Then we have Renie and Jackson who are revolutionary souls in the dangerous slave town.
To be honest Silyen is my favorite character but I find Gavar the best POV, I love that he's a snobby bastard who loves and adores his daughter. He despises his father but advocates for all the man believes… Silyen is the one pulling strings behind the scenes and I love that through Euterpe, Abi and Luke we see these machinations in play. Really a lush world with many well developed characters populating it!
---
I like how slavery, a hot button topic, is taken and turned on its head for this world.
It's explained very well in the course of the setup and we see right off the ramifications if you aren't as smart as Abi! By centering the story on Luke and Abi we fully explore this idea of slave days and the powerful and the powerless, but then we get the other POVs which add interest and dimension to an otherwise flat, self-righteous message. And in fact Luke gets terribly self-righteous at one point that made me want to smack him! If slavery as a whole is wrong then treating someone like a dog is even more wrong no matter that it is a consequence of committing an atrocity!
This was fascinating to me because Silyen had no such hypocritical feelings – he promised and does so… I was conflicted because why am I rooting for the bad guys in this…? There is this seductive quality to the aristocrats because they are skilled and can do pretty incredible things that you feel you should fall for them and give way to them. This was developed quite well and I especially love the story line with Daisy, Gavar and the baby!
---
There is a good amount of brutality which is used to good effect to give the world weight and realism.
One particular event was shocking to me as I didn't see it coming. and it made the event of particular interest to me for the sequel! YES! I'm already looking forward to a sequel and I hope I'm one of the ones chosen to read it and give it a proper review! I liked the events that happened with Luke (his sit down and his skilled mind) and what happened with Abi (the mind wipe and dog man). The aristocrats are not secretly good men who are secretly doing what is right, they each have their own agenda and are pursing it and rewarding those who help them as they go forward.
---
As a reader…
There are lots of things being developed and up in the air and we are only seeing a fraction of them come together of a sort at the end of this book. I don't want to talk about events deeper than this because it would ruin it for you to know ahead of time. You may see some of the twists from a mile away but you won't see them all and that makes reading this book so much fun!
It's helped by a solid world that is shown to us through real events and not just told to us!! The writing is simple but easy to read and the storycraft is excellent! I can't wait to read more about the skills in this world and how they are used for good and for ill…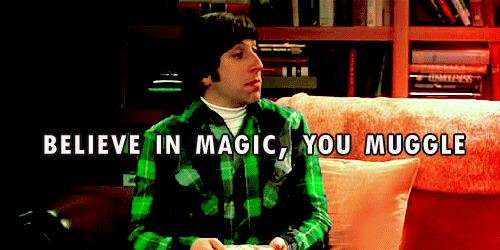 Magic skills! Political! Alternate History! Family! Multiple POVs! Class Conflict!
---
The reason this book got 5 stars back when I first reviewed it is because it was AMAZINGLY BALANCED! This is a rarity for most any book… a lot of this has to do with an author having a deadline but also because writers are strong in some skills and weaker in others and that is OKAY!
---
.
⭐⭐⭐⭐⭐ Premise & World Building
⋆ ⭐⭐⭐⭐ Cover & Title
⭐⭐⭐⭐⭐ Development & Storycraft
⭐⭐⭐⭐⭐ Writing & Narrative
⭐⭐⭐⭐⭐ Plot & Pacing
⭐⭐⭐⭐⭐ Relationships
⭐⭐⭐⭐⭐ Feelings

A decadent slave world with a rich multi-view narrative!
---
How do you feel about multiple POVs?
Do you lose track of who you are reading? Do you not like seeing things from more that one viewpoint?
Do you want to read Gilded Cage now?
Thanks for reading XOXO