Alien invasion is a favorite sci-fi sub-genre of mine… it pairs well with a post apocalypse! Will this rendition be a winner… Read on to learn more…
---
Remnants
Remnants Trilogy #1
by John Hennessy
Published April 18th 2016
by Innovation Today
An alien invasion post apocalypse teenage survival story. Darrel, Habi, Maggie, Jacob and Penny all find each other as they are a handful of the few left behind when all others along with all animals on the entire planet disappear. Marks are left on the doors indicating they are there for the pickings by the invaders, coined alions for their odd human/lion appearance. Set in out distant future, these kids hunt down the reasons how and why this happened.
---
Strong Characters made a Diverse Group!
Darrel was a strong personality right from page one. I'm not sure I liked him, he starts out as a fat, wimp of the highest order. This is rather insulting to me as it relied on a certain stereotype, but by the end you see the changes that this kid goes through. By far the strongest personality of the characters portrayed and a definite plus as a POV character.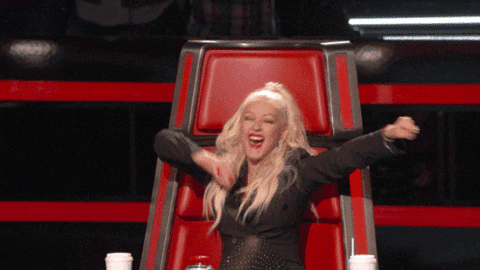 The other POV character, Maggie, had a good head on her shoulders, was bold and smart was a little limp. While she's Asian American it didn't flavor the story in any way, simply added the the backstory a tad. It also didn't help her stand out and next to the weak Darrel she just seemed like any other character you read in one of these. I'd have rather seen her have a preoccupation with being number one or be ravenously ambitious and the alions touching on this in her. I'm not saying Maggie was no good, but that Darrel was better in comparison.
Not to leave out the major secondary characters whom I also quite liked.
Penny was a favorite of mine as Darrel's partner in crime and such a good friend and support. I want then to go the whole way together! They did seem to have a rather adult relationship but I didn't mind that too much, its a rather adult story in a young adult setting.
Habi as Maggie's love interest and Darrel's best friend was also a good secondary. I loved his "bromingo" and Latino flair! Again in comparison to Penny just a little shallower but still really well done by far. The twins were great, Jacob was such a surprise and even Mike was unexpected.
Also loved Burnhammer!!
---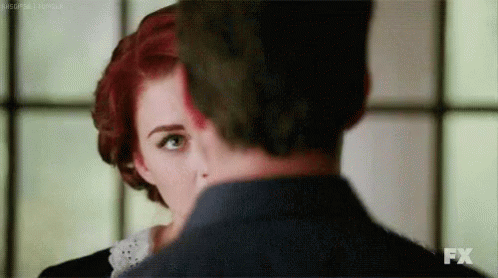 I didn't really appreciate that the future setting was based upon an exploding population when we are currently not replacing ourselves. China had to change their laws so that their people could replace themselves! Africa is only just a tad above equaling out. Only India is still pumping out more than 2 kids per couple… That's only 1 tiny country. In fact developed nations are in trouble because the old are still alive and there aren't enough young to support them. (Sorry, that is the end of my rant, but research should be based upon reality and if not then explain why not! If there is a reason for the population explosion say why… there was one brief mention in the book that the alions had something to do with the population but it made zero sense and was a lone comment.)
There was some cool ideas like the neo-plastic bounce, not an original idea but well thought out and his own spin on it. The silent vehicles were also a cool way for the kids to get around unseen.
---
Good and Bad Plot…
The plot was all over the place. Some of it was really stellar and I was all on board and other parts were fanciful and made little sense. There is one part of the book that is nasty and really was a totally unexpected horror show right in the middle of this alien invasion book. It includes rape, mutilation and brutality. I gave major minuses for this part of the book. If this were adult fare then fine but I don't want my teenager to read this let alone a pre-teen (many are high level readers today). Once we get past this and back to the alion battles the story picks up. Honestly it seemed like the author didn't know how to develop the story once the setup was established to be a break between it and the main thrust of the plot. It was a diversion but it almost caused me to DNF the book! Only my love of alien invasion post apocalypse teenage survival stories kept me pushing on.
Darrel and Penny's ship crawl and Maggie and Habi's rescue mission were both excellent and the best part of the plot. They saved this book and made it a 3 star rather than a 2.5 star for me. Many times a reader can overlook a rough middle if a book ends on a high note. Not the winning the day part but that fact that the plot worked and it was fun. I loved all the alion technology and how Penny and Maggie were super smart and figured things out. What an excellent show of woman power. Darrel and Habi were great male specimens too and worked well with their partners. I liked that the plot showcased the male/female roles that the author established between these couples! Not everything was explained but we got some of the story it wasn't just left a big mystery.

BOTTOM LINE: Race through the random beginning to get to the space soldier partners second half.
---
As a writer you are presenting strong point of views in your book (hopefully!) that inform who your characters are… when those details don't arise from the character naturally you risk pulling the reader out of the story so much that they don't want to continue reading! This happened to me several times reading this book… The major points of the plot (Darrel and Penny's ship crawl and Maggie and Habi's rescue mission) were so compelling! All that was needed were details that make those points a journey. To create the best sort of journey we need details that are unexpected but also feel right at home in their moment… when even a few details are terribly jarring it can ruin the whole experience.
---
∞
Thanks to Netgalley and the publisher for providing me with an ARC in exchange for an honest review.
"NetGalley delivers digital galleys, often called advance reading copies, or ARCs, to professional readers and helps promote new and upcoming titles. Professional readers–reviewers, media, journalists, bloggers, librarians, booksellers and educators–can join and use NetGalley at no cost." Netgalley is a special section of my book discussions where I post reviews of the digital books I read through this service. It's quite amazing the gems you can find. I've yet to regret reading a book, even if I don't like it…